There are exciting new businesses opening in Aiken, South Carolina. Restaurants, farmers markets, bakeries, yoga studios, and more! We're so pleased to see small business owners with a dream, creating a concept they hope people will love. It's even more wonderful when that dream becomes a reality – part of living their Best Life.
Let's take a look at five exciting, up-and-coming businesses in Aiken right now:
1.

Half Moon Studio
ADDRESS: 859 Old Tory Trail, Aiken SC 29801
EMAIL: halfmoon.studio@yahoo.com
PHONE: 803.262.5400
Half Moon Studio is a yoga studio set in a peaceful, natural environment in Aiken's horse country. Experienced instructors teach a variety of classes including Vinyasa, Aerial Yoga, Yoga for Athletes and more. Private lessons are available with a professional equestrian/bio-mechanics expert. Half Moon Studio also offers Thai Yoga Massage, as well as therapeutic and Swedish massage. Half Moon Studio was created with intention and love, a place where the priority is health and healing.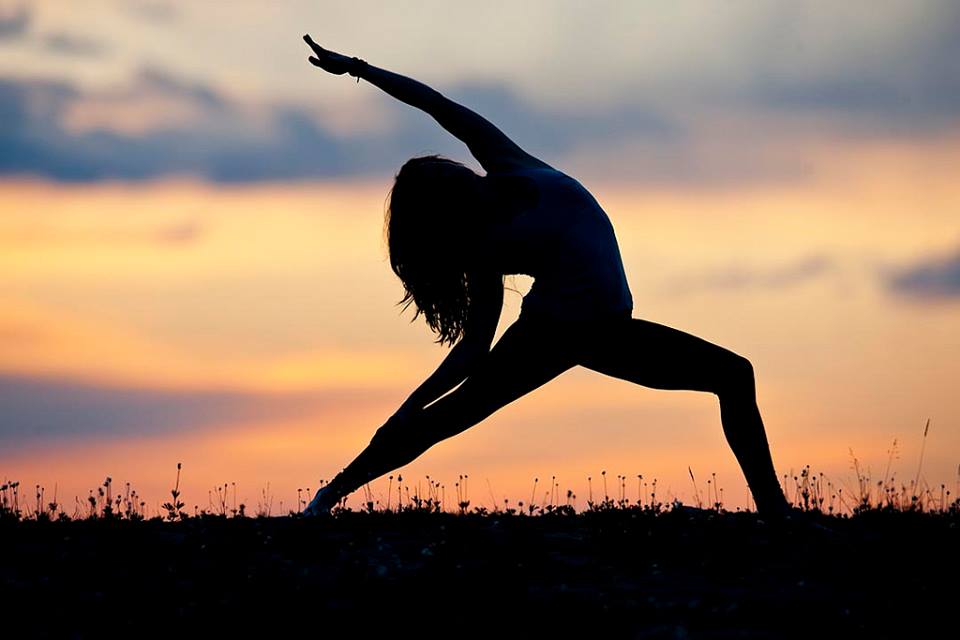 For more information, or to schedule classes or a massage, visit their website: Half Moon Studio.
2.
Sugar South Catering, Confections and Cafe
ADDRESS: 104 Taylor Street, Aiken, SC 29803
EMAIL: sugarsouthcateringcompany@gmail.com
PHONE: 803.292.5610
Sugar South is an eclectic, quirky cafe, rich with southern hospitality and custom confections. Breakfast and lunch are served Monday through Friday, and the bakery is open every day except Sunday. Decorative cookies, cakes, brownies are available in store, or by special order. Catering services are offered for parties, weddings and occasions of all sizes. This is a small town, local business where meeting clients face to face and providing friendly, personalized service is a top priority. We've been thrilled to see the super fast rise to success for this small business!

For more information, please visit the Sugar South website: Sugar South Catering, Confections and Cafe.
3. Betsy's Round the Corner
ADDRESS: 224 Park Ave. Aiken, SC 29801
EMAIL: betsysonthecorner@gmail.com
PHONE: 803.226.0078
Betsy's is certainly not a new business, it's been a staple in Aiken for years. However, last November Betsy's location moved down the street and around the corner to a beautiful two story building on Park Avenue. The new location brought wonderful changes; Betsy's now offers an upstairs bar/meeting place with cocktails, in addition to lunch and dinner downstairs. Check out the new menu by clicking here: Betsy's Round the Corner Menu. Of course no visit to Betsy's would be complete without trying one of her signature milkshakes, ice-cream sundaes, or freshly made cakes.

For more information on specials and upcoming events, follow Betsy's Round the Corner's Facebook page: Betsy's Facebook.
4. Woods Farm Market
ADDRESS: 951 Dougherty Road, Aiken, SC 29803
EMAIL: woodsmarketandgarden@gmail.com
PHONE: 803.293.5371
Woods Farm Market has developed relationships with local growers, farmers, and vendors to carry a variety of seasonal produce and items in their store Mon. – Sat. 10 a.m. – 5:30 p.m. & Sun. 1 p.m. – 4 p.m. The Market carries beautiful farm fresh local produce, grass fed organic meats, goats' milk cheese, eggs, sheep yogurt, raw milk along with specialty items like elderberry/honey tonic, homemade soups, quiches, soaps and so much more. There's also an ice cream stand on the property, serving homemade ice cream with toppings like NC apples, pecans and caramel. Yum!

For frequent updates on what's in stock, new offerings and such, follow Woods Farm Market's Facebook page: Woods Farm Market Facebook
5. Aiken Ice Cream
ADDRESS: 337 Hayne Ave. SW Aiken, SC 29801
EMAIL: info@aikenicecream.com
PHONE: 803.522.2461
Linda Stern is truly an ice cream lover. In 2018, she set out to create small batch, completely from scratch ice cream in Aiken, SC. Aiken Ice Cream offers creative flavors like pistachio rosewater, hot mango and maple bacon, as well as exciting options like rum raisin, mint chip and salted caramel. For those who believe that simplicity is best; vanilla, chocolate and strawberry are also on the menu. Each flavor is created, tested and perfected, using local ingredients like local peaches, blueberries, and strawberries, local pecans and cream from South Carolina cows. For Aiken Ice Cream's full menu of flavors and toppings, click here. Ice cream is available in hand packed pints, cones, sundaes, ice cream sandwiches and cakes. Flavors are constantly rotated and created, so check back frequently for new and exciting options.

Aiken Ice Cream has recently relocated to 337 Hayne Avenue SW in downtown Aiken. The next time you're walking downtown, shopping local, or running errands, stop by Aiken Ice Cream for a wholesome, handmade, delicious treat!
Support Local Business
Remember…if you love a business and want them to continue to stay open, you must support them. Follow them on Instagram and Facebook. Like their pages and their posts. Respond whenever possible, so more people learn that they exist. Get the word out! If you have feedback that may help them, share it with the business owner first, before writing a negative review.
Aiken is a special town full of independent, small businesses. These businesses are someone's passion, their dream. There are countless benefits you and your community experience when you "shop local." Here are just a few to consider: "What Happens When You Shop Local" .
Have Fun!
Let us know your thoughts in the comments. Have you patronized the businesses above? Is there another Aiken business or entrepreneur who is deserving of a profile? We'd love to hear about them! Follow us on Instagram, Facebook or click this link to contact us. #bestlifeaiken