Jacob Klarman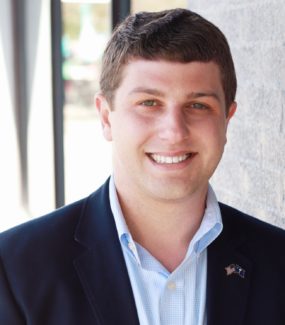 Jacob Klarman
Co-Owner, Broker Associate
Coldwell Banker Best Life Realty
803-507-3295
Growing up in the Business
Jacob Klarman was born in Walnut Creek, California. His family made the move to Aiken, SC in 1995, about 25 years ago. Jake literally grew up in the real estate business…it runs in both sides of his family! Jake's mom, Michelle Adams, and grandparents, Pam and Mark Thompson are real estate agents, and Jake's father and sister are loan officers. Jake's been trained by some of the best agents in the business, and it shows. Jake has increased sales and production every year since becoming licensed in 2014. With a college background in psychology and business with a focus on finance, his formal education also serves him well in real estate.
About Jake
Jake married his beautiful wife, Kayla in 2018. Like many in Aiken, Jake and Kayla are animal lovers, with two cats and a dog. Kayla and Jake purchased and renovated a home together in Aiken Estates, a great neighborhood for first time home buyers. Jake is currently a member of the Aiken Estates Homeowners Association Board of Directors. Real estate doesn't leave much time for hobbies, but when he gets the chance, Jake loves playing golf on Aiken's fabulous courses. He and Kayla also enjoy checking out Aiken's restaurants – from the finest dining, to the best local dives.
Real Estate
An Aiken Association of Realtors' Realtor of the Year nominee for 2020, Jake loves working with first time home buyers, as well as investors who purchase, renovate and flip homes. Understanding the importance of responsiveness, Jake is incredibly attentive to his clients. This even keeled, conservative young man has values forged by a strong family structure, and his personal moral code. Jake is also an active member of his church, serving in multiple capacities. Dedicated to taking care of his clients, Jake treats them like family. Understanding the importance of contributing to his industry, Jake serves on the Aiken Association of Realtors' MLS Committee, and is a former member of the Planning and Events Committee. Jake is simply the ideal agent for all of your real estate needs.
"Working with new people, solving fresh problems, and helping people get into their next chapter of life is something that brings me great joy…and the fact that I get to do this for a living makes it even more special!" Jacob Klarman

Sorry we are experiencing system issues. Please try again.

Contact Jacob