Michelle Adams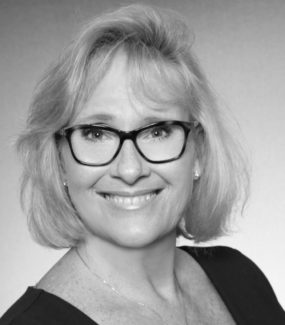 Michelle Adams
Co-Owner, Realtor®
Coldwell Banker Best Life Realty
803- 646-3935
Early Days
Michelle Adams has been involved in the real estate business since she was old enough to talk. Growing up with her mom, Pam Thompson, a super successful Realtor in six different states around the country, Michelle learned the business from the ground up. Working for a large real estate firm in CA, Michelle handled advertising and MLS data. In 1995, Michelle followed her parents from the Bay area of California to Aiken, South Carolina, with family, horses and dogs in tow.
Real Estate Philosophy
Michelle made the natural progression to Realtor in 2002, working with Laissez Faire Sothebys, and Re/Max before joining Coldwell Banker with the Best Life Aiken Team. Michelle is a top producing agent who loves the art of sales. However, she makes sure to always put her clients first. She recognizes the importance of taking the time to understand what her buyers need and want, and takes real joy in accomplishing her clients' goals. Because she knows she is not just selling a home, but a lifestyle, Michelle pays close attention to what her clients say, and how they envision their 'best life.' Michelle is also an excellent listing agent. Because she helps sellers prepare their home for the market, she sells faster, and maximizes their investment. Understanding the importance of contributing to the real estate industry, Michelle serves on the Board of Directors of the Aiken Association of Realtors.
Michelle Adams' Best Life
In 2014, Michelle was blessed to marry the man of her dreams, Michael. A former Staff Sargent in the Air Force, Michael currently works as a security officer for Centerra at the Savannah River Site (SRS) in Aiken. Michelle and Michael have four wonderful children, three delightful grandchildren, and another on the way! After recently downsizing – moving from one Aiken neighborhood to another, Michelle is intimately familiar with the challenges buyers and sellers face…and is here to help.
"Growing up in a real estate family I learned first-hand about helping people with one of the largest investments in their lives. I thoroughly enjoy working with my clients, and my goal is to deliver top quality service while making your move as stress free as possible."
Michelle Adams
Sorry we are experiencing system issues. Please try again.
Contact Michelle