Aiken Living…
is all about sharing the positive things happening in Aiken, and its surrounding areas. Good people, beautiful places, special events, random acts of kindness…Aiken Living. Today is the first day of Fall! Fall in love with Aiken's cool weather, sunny days, fresh air and outdoor fun.
Here's Aiken Living.
Blessing Boxes of Aiken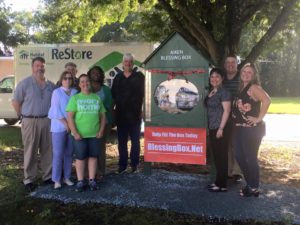 The Blessing Boxes of Aiken was started as a volunteer-driven, community initiative by Melanie Inabinet and Jane Page Thompson. Their enthusiasm led to a county-wide project to bring boxes to every community that would support it.
Each box contains an array of nonperishable products, canned and boxed foods, bottled drinks and so much more. Items may be picked up by anyone in need, for any reason, at any time.
To support a box, you can:
Help build a box through a cash donation.
Donate items by dropping them off at the Habitat for Humanity ReStore or directly into a box.
Volunteer to supply a box in your neighborhood, at your church or at an existing site.
Learn more about Blessing Box locations and more at Habitat for Humanity's site.
Blessing Boxes of Aiken: Take what you need…leave what you can.
Cork and Cap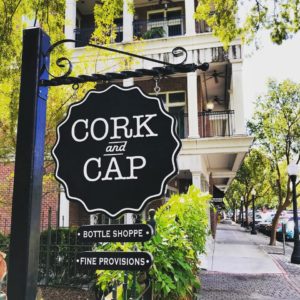 We're super excited about the grand opening of Aiken's newest wine and craft beer retailer, Cork and Cap. Opening Saturday, September 26 at 11:00 am, with tastings from 12:00-6:00 pm, Cork and Cap is located in downtown Aiken at 146 Laurens Street, NW, in the darling yellow cottage.
"Husband and wife team Erin and James created the concept for Cork and Cap on their first date. Since then, James, a seasoned wine professional, and Erin, a marketing and local food advocate, have always dreamed of opening their own neighborhood bottle shop—a space to offer the handcrafted wine, beer, and artisan products they've spent a lifetime loving and learning about."
Learn more about Cork and Cap on their website, follow on Facebook, and Instagram. Most importantly…visit their shop and patronize their business!
Polo in Aiken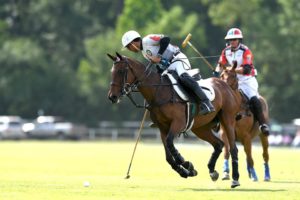 It's fall and that means polo is back in Aiken! The historic Aiken Polo Club is hosting several tournaments this fall, and as always, it's Aiken's Best Sunday Tailgate at the Historic Whitney Field right in Downtown Aiken. USPA Governor's Cup and the Corey Cup are just a couple of the tournaments being played this fall at Aiken Polo Club. Find the complete schedule for this fall at Aiken Polo on Facebook, or by visiting their website Aiken Polo Club.
A fantastic alternative is taking a short drive to the New Bridge Polo Club. New Bridge is hosting various tournaments this fall, including the USPA National President's Cup, and the USPA Northrup Knox Cup. Visit New Bridge Polo online, or follow them on Facebook to get the scoop.
If you wake up to a beautiful fall day, and have a hankering to get outside and watch some polo, the easiest way to keep abreast of the schedule is to call New Bridge Polo Club's hotline at (803) 644-7706, or Aiken Polo Club's hotline at 803-643-3611.
Grab some friends, bring your chairs, a bottle of wine and some yummy snacks you picked up at Cork and Cap and get out to watch polo!
Now it's your turn…
We'd love to hear your suggestions for our next Aiken Living; businesses to feature, good news and happenings to report. If you know about someone making a positive change in Aiken, let us know. We're all about focusing on what makes Aiken a special place to live, work and play. If you'd like to learn more about our team, click here.
Send me an email at robyn@bestlifeaiken.com or drop a comment below. Thanks for reading!