Aiken Living…
is about sharing the good things happening in Aiken, and surrounding areas. Exciting programs, kind people, new start-ups, random acts of kindness…we're focusing on the positive. So let's get started!
Here's Aiken Living.
Keep Aiken County Beautiful
Keep Aiken County Beautiful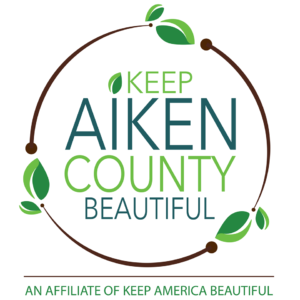 is a program of the Aiken County Code Enforcement Department. This organization is committed to ending litter, improving recycling and beautifying Aiken County. At a recent event, KACB volunteers picked up over 600 pounds of litter on Charleston Highway/Route 78 in Windsor. Volunteers from the Aiken Running Club picked up trash on Two Notch Road recently, and volunteers cleaned up a notoriously littered area on Sassafras Road. KACB has created a plan for identifying trash hotspots, and are working on a schedule for cleanups. KACB also manages the Adopt a Highway program.
Follow Keep Aiken County Beautiful on Facebook and on Instagram to stay up to date on upcoming clean up events, volunteer opportunities and more.
We are grateful to the KACB Board of Directors and volunteers for working so hard to keep Aiken beautiful!
---
Raise the Roof for Gaston Livery
The Friends of the Gaston Livery Stable in Aiken, SC are hosting a fundraising event on October 16th at Highfields Event Center. Wood fired gourmet pizzas are on the menu, and entertainment will be provided by Third Time Charmers. Tickets are $60 per person.
The Friends of the Gaston Livery Stable, established in 2011, is a 501(c)3. The goals were to purchase the property and to protect and restore the Barn.
Since the inception of the project, there have been over 19,500 volunteer hours including the services of four groups of officers from the 442nd Signal Battalion Leadership Course at Ft. Gordon. Generous cash donations from the entire community, donations of goods and services from local businesses and fundraising events have been instrumental in saving and restoring the Barn. Plans for the use of the property are as a living history venue, event rental space and an educational facility.
To learn more about Gaston Livery, purchase tickets or to join the online auction, visit their website.
---
Coffee with a Cop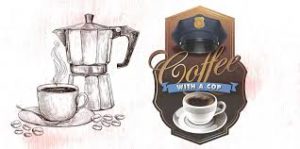 Join officers of the Aiken Department of Public Safety and fellow community members for a free cup of coffee and conversation at Lessie B. Price; Aiken Senior Youth Center, 841 Edgefield Ave NW, Aiken, SC 29801. This event is held from 9:30-10:30 AM on October 16th. To learn more about this program, call 803-643-2181.
Coffee with a Cop is on a mission to improve trust and build relationships – one cup of coffee at a time.
We appreciate the Aiken Department of Public Safety, and encourage all to join in the conversation.
---
Outdoor Fitness
♦ Love yoga, but have concerns about being in an enclosed space? Aiken Yoga is now holding classes in the pavilion at Highfields Event Center. Check their schedule online, or follow them on Facebook for more information.
♦ Missing your group workouts? Village Fitness Aiken is holding a variety of fitness classes in their outdoor pavilion. Pilates, cardio kickboxing, Zumba, yoga are all happening outside, follow Village Fitness Aiken on Facebook for the most up to date information.
♦ Cat Koman of Pilates, Performance and Wellness is offering functional fitness and Pilates classes outdoors in the pavilion at The Village at Woodside. Follow Cat and Pilates, Performance and Wellness on Facebook for more information and schedules.
Great job to these local businesses for changing things up, being flexible (pun intended) and nimble in these challenging times.
Now it's your turn…
We'd love to hear your suggestions for our next Aiken Living; businesses to feature, good news and happenings to report. If you know about someone making a positive change in Aiken, let us know.
Best Life Aiken is all about focusing on what makes Aiken a special place to live, work and play. If you'd like to learn more about our team, click here.
Send me an email at robyn@bestlifeaiken.com or drop a comment below. Thanks for reading!