There's a lot…
to be thankful for in Aiken these days. Individuals and companies are investing in Aiken on a large and small scale. There's good energy, and a sense of enthusiasm and hope for the future. We're excited about the direction Aiken is going, and want to share some good news… focus on what makes Aiken a special place to live. Here's Aiken Living.
New Owners for Rose Hill Estate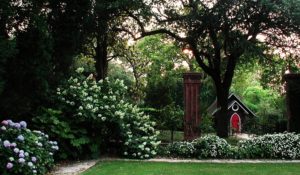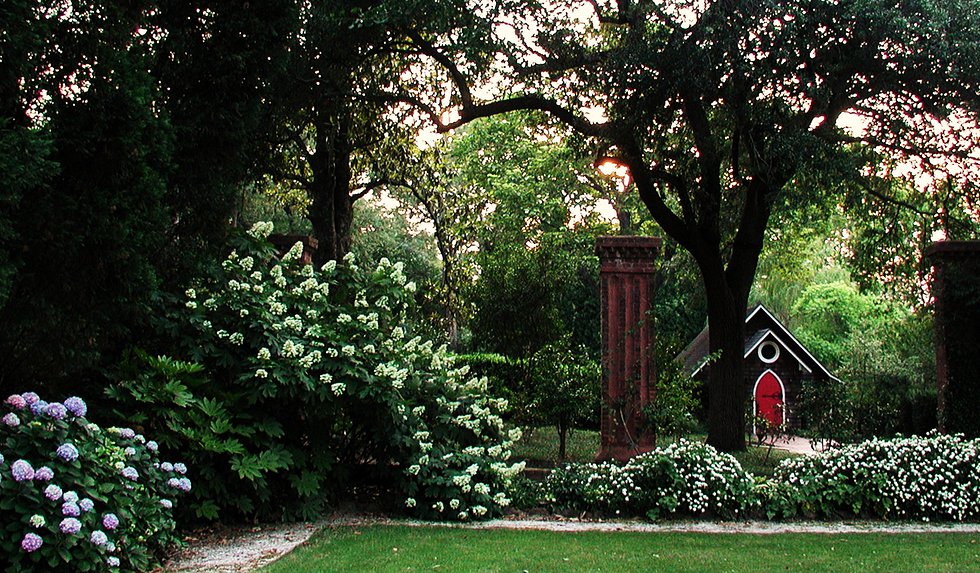 Did you know that Elizabeth (Liz) Smith and her fiance, Andrew Hobbs have purchased the historic Rose Hill Estate in Downtown Aiken? Eight guest rooms in Rose Hill's main house will be available for overnight accommodations, and public and private events also will be held at the estate. Two restaurants are (re)opening at Rose Hill. Located on the first floor of Rose Hill's two-story, Dutch colonial shingle-style main house will be Sheffield's, a fine dining tapas restaurant. The Stables will be an eatery featuring "a modern twist on Southern food, with a regional focus on ingredients and relationships with local farms." The Stables will officially re-open today, September 4th.
We're so excited that Rose Hill is making a comeback with Liz Smith. It's a beautiful property that deserves to be treated like a gem, and we're confident that Liz and Andrew have the experience to make it happen. Be sure to include Rose Hill in your plans for dinner, an upcoming event, or stay…this one is going to be a winner.
Congratulations to Liz and Andrew, and thank you for investing in Aiken!
Click here to visit their website, and to follow @rosehillinaiken on Facebook and Instagram.
Downtown Dog Celebrates 6 Years!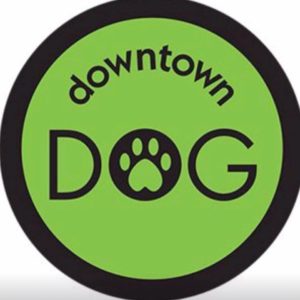 Big congratulations to Sheri and Vic Scarborough, owners of Aiken's Downtown Dog, celebrating its 6th year in business September 4-5. It's certainly an accomplishment to start a small business, it's huge deal to stay in business for 6 years. Visit Downtown Dog at 150 Laurens Street, SW for all of your dog grooming, pet supplies, dog toys, along with specials and sales for their birthday celebration. They also bake 10 flavors of dog treats daily, using only the highest quality ingredients.
The downtown store for dogs…and the people who love them.
Click here to visit their website, and to follow @aikendowntowndog on Facebook and Instagram.
Cody Anderson's Big Gift
Cody Anderson, owner of George Funeral Home, has purchased the historic Constantine House on Richland Avenue. A lifelong resident of Aiken County, Cody has bequeathed the home to USC Aiken upon his death, to be used as the residence for the school's chancellor.
Cody is a kind, generous soul who clearly sees the inherent value in giving. And that's what we appreciates about you, Cody.
La Parisienne – Aiken's French Bakery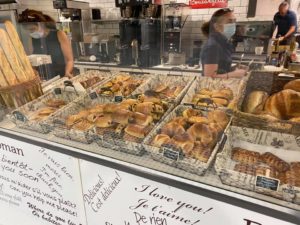 The word is out. There's a new french bakery in town and it's a huge hit! Located at 223 Chesterfield Street in downtown Aiken, La Parisienne French Restaurant and Bakery is the place to go for baguettes, pastries, croissants, quiches, sandwiches and so much more. Open 7 days a week from 7:00 am- 7:00 pm, you must try it out and leave a comment below on your experience. We want to know what you ordered!
We wish you great success La Parisienne… Bonne Chance!
Visit their website to download the full menu, and follow on Facebook.
Now it's your turn…
We'd love to hear your suggestions for our next Aiken Living; businesses to feature, good news and happenings to report. If you know about someone making a positive change in Aiken, let us know. We're all about focusing on what makes Aiken a special place to live, work and play. If you'd like to learn more about our team, click here.
Send me an email at robyn@bestlifeaiken.com or drop a comment below. Thanks for reading!