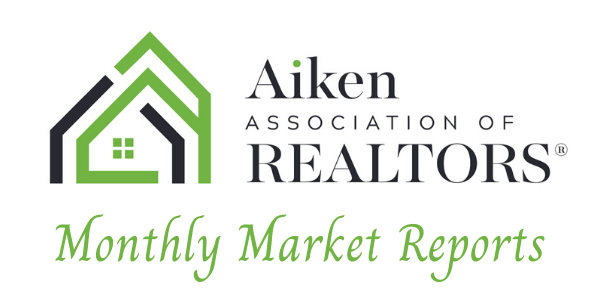 Aiken's Real Estate Market Report – June 2021
316 homes sold in May in the Aiken region at a median price of $246,521.
Year-to-date, sales volume has increased 18.3% with 17,10 homes sold thus far in 2021 compared to 1,446 at this point last year. Median price is $229,662 a 13.8% increase from this point in 2020, when the median price was $201,900.
Inventory data shows 34.4% fewer homes for sale than the same period last year, with 630 homes listed as "active" for sale in Aiken at the end of June—representing about 2 months of available inventory.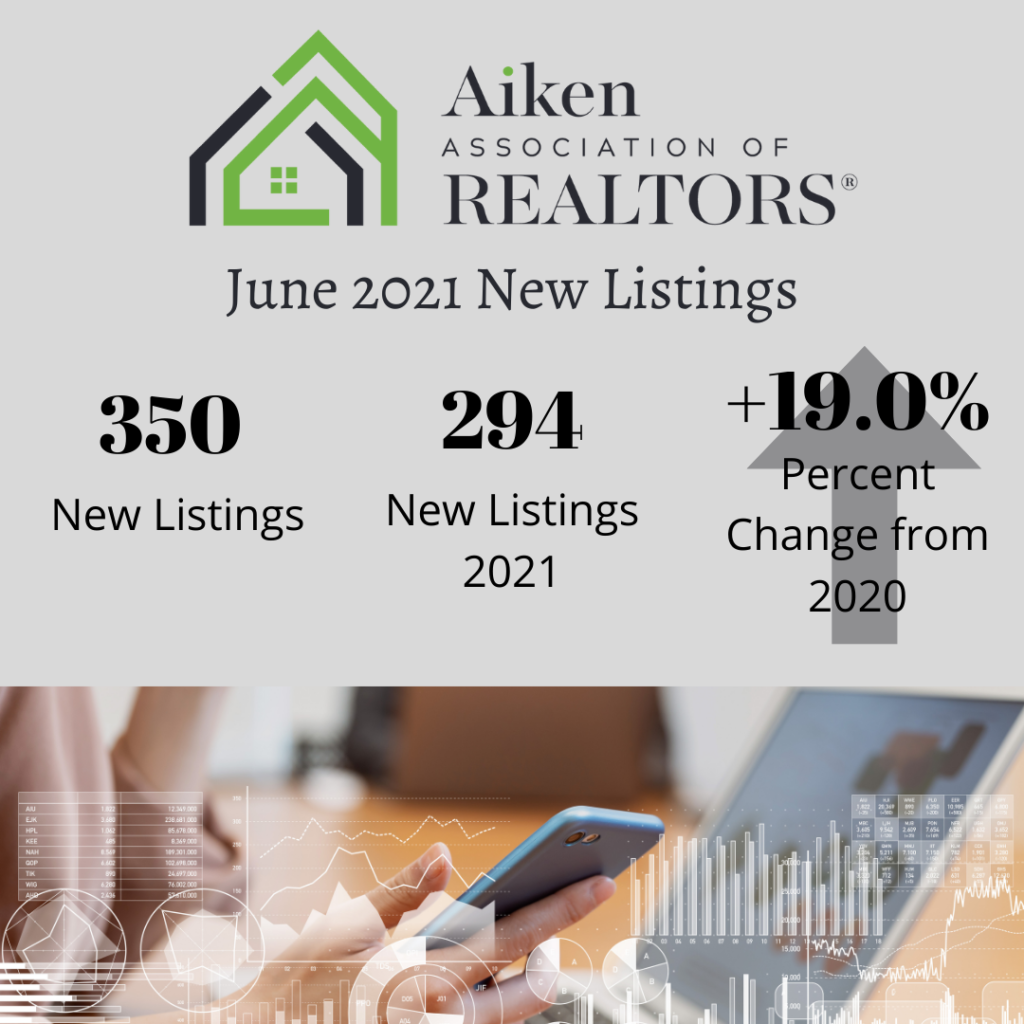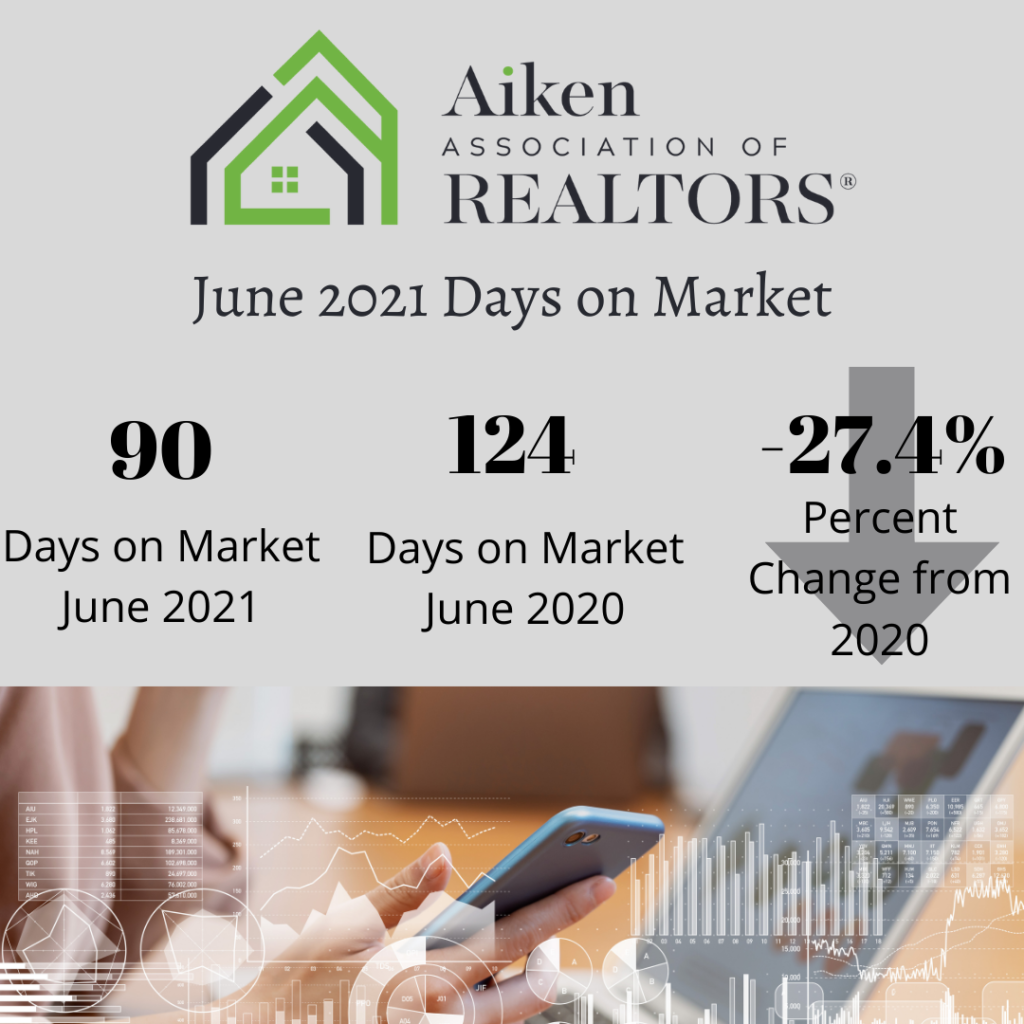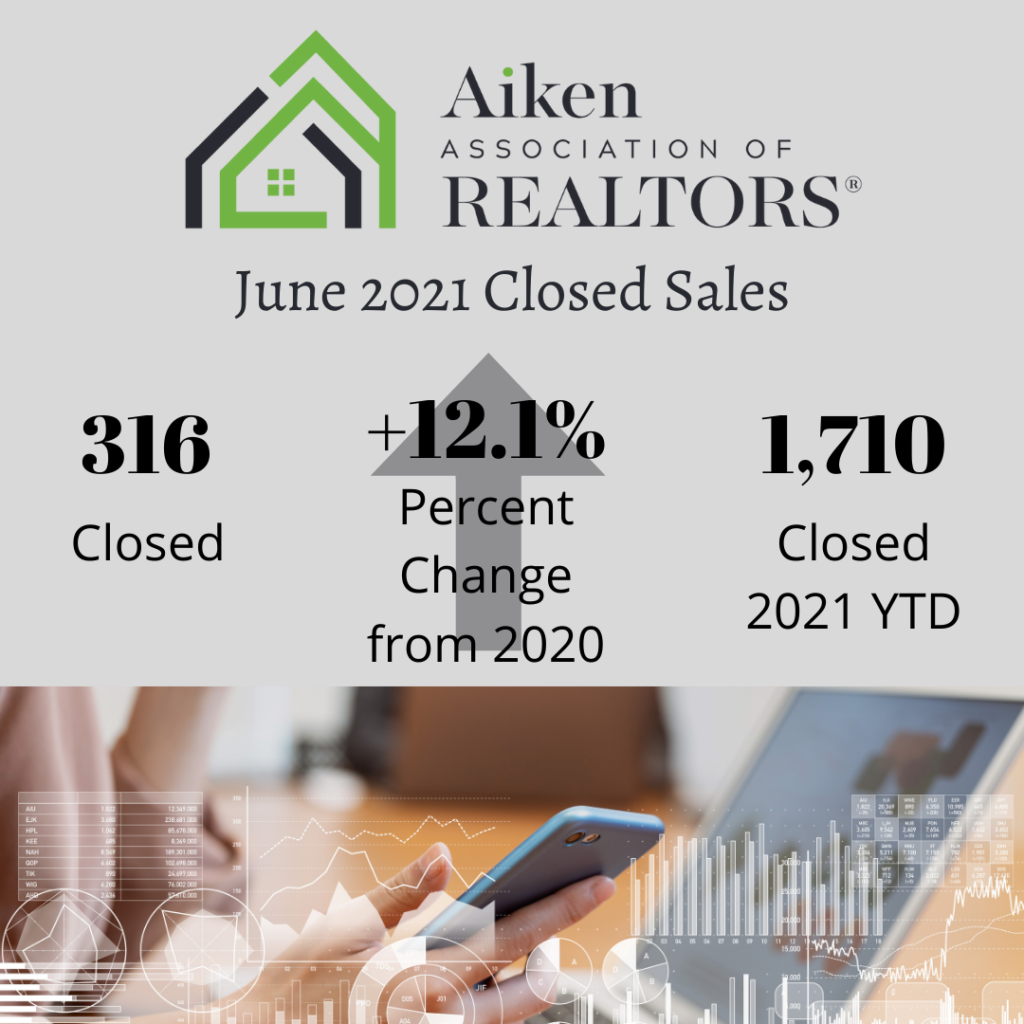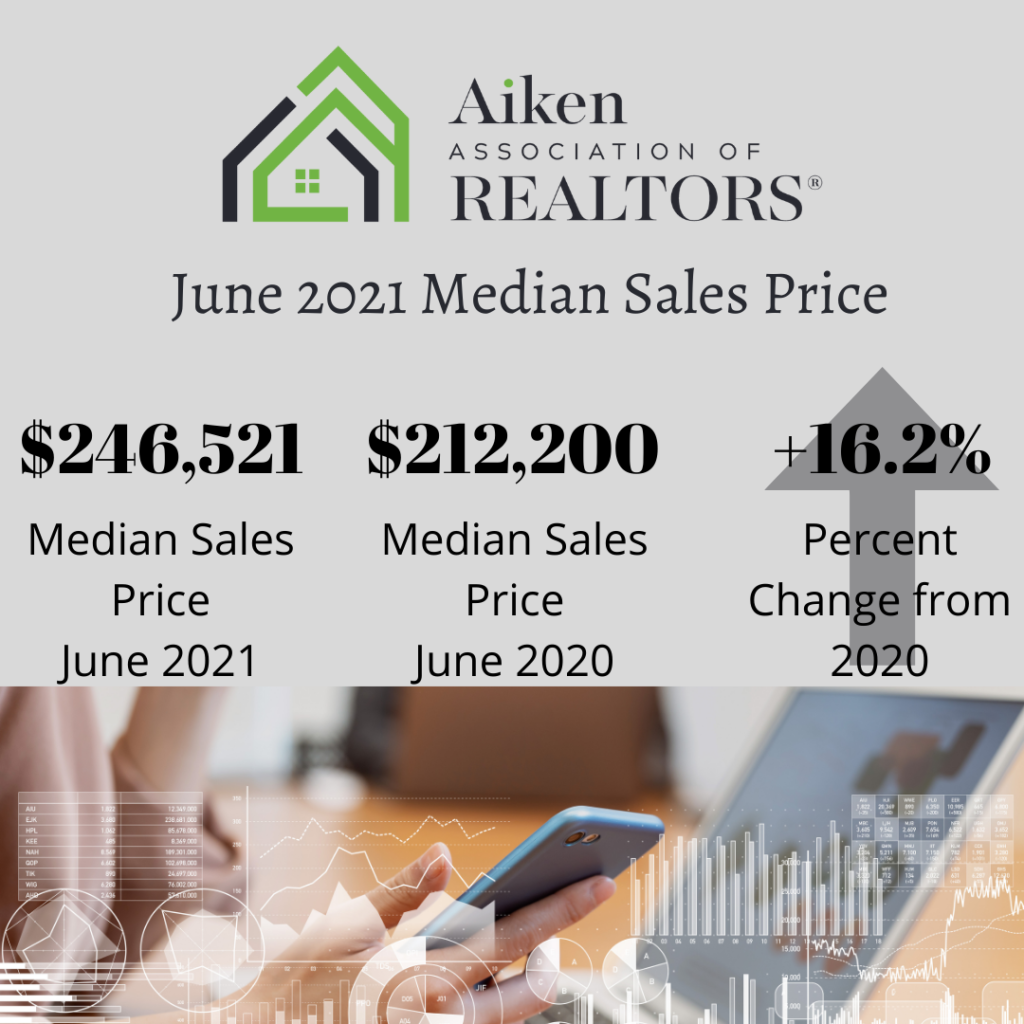 Housing Supply Overview
Summer's here, and with vaccination rates on the rise, buyers continue to flood the market in search of their next home, with rock bottom inventory and record high sales prices reported throughout much of the country. Although closed sales were down nationally, overall demand for housing remains high, in part due to attractively low interest rates, offering buyers some relief and affordability in a fiercely competitive market. For the 12-month period spanning July 2020 through June 2021, Pending Sales in the Aiken region were up 29.5 percent overall. The price range with the largest gain in sales was the $300,001 and Above range, where they increased 92.7 percent.
You can read the full report here.
Monthly Indicators Report
School's out, and as vaccination rates rise and America enters a new normal, the U.S. housing market continues along at a frenzied pace, with low interest rates and limited inventory fueling record high sales prices. May saw the median existing home sales price exceed $350,000, a 24% increase and the largest year-over-year increase since 1999, according to the National Association of REALTORS®. Eager buyers are making multiple offers, some for well over asking price, while others are making offers on homes sight unseen.
New Listings were up 19.0 percent to 350.
Pending Sales increased 24.4 percent to 337.
Inventory shrank 34.4 percent to 630 units.
Prices moved higher as Median Sales Price was up 16.2 percent to $246,521.
Days on Market decreased 27.4 percent to 90 days.
Months Supply of Inventory was down 50.0 percent to 2.0 months, indicating that demand increased relative to supply.
The increase in sales prices comes with a slight decline in existing home sales nationwide, as home buyers struggle with declining affordability amid a lack of inventory, forcing some buyers to simply wait it out in hopes of more inventory and less competition. Meanwhile, home builders are trying to meet the increased market demand, with housing starts up 3.6% in May from April, according to the Commerce Department. As we ease into new routines and look forward to a post-pandemic future, one thing remains certain: America desperately needs more homes.
You can read the full report here.
If you, or someone you know, is interested in buying or selling in the Aiken market, we can help. Contact Best Life Aiken's real estate partners today! If this content is useful, please leave us a comment below. Check back again for more of Aiken's Real Estate Market Reports.