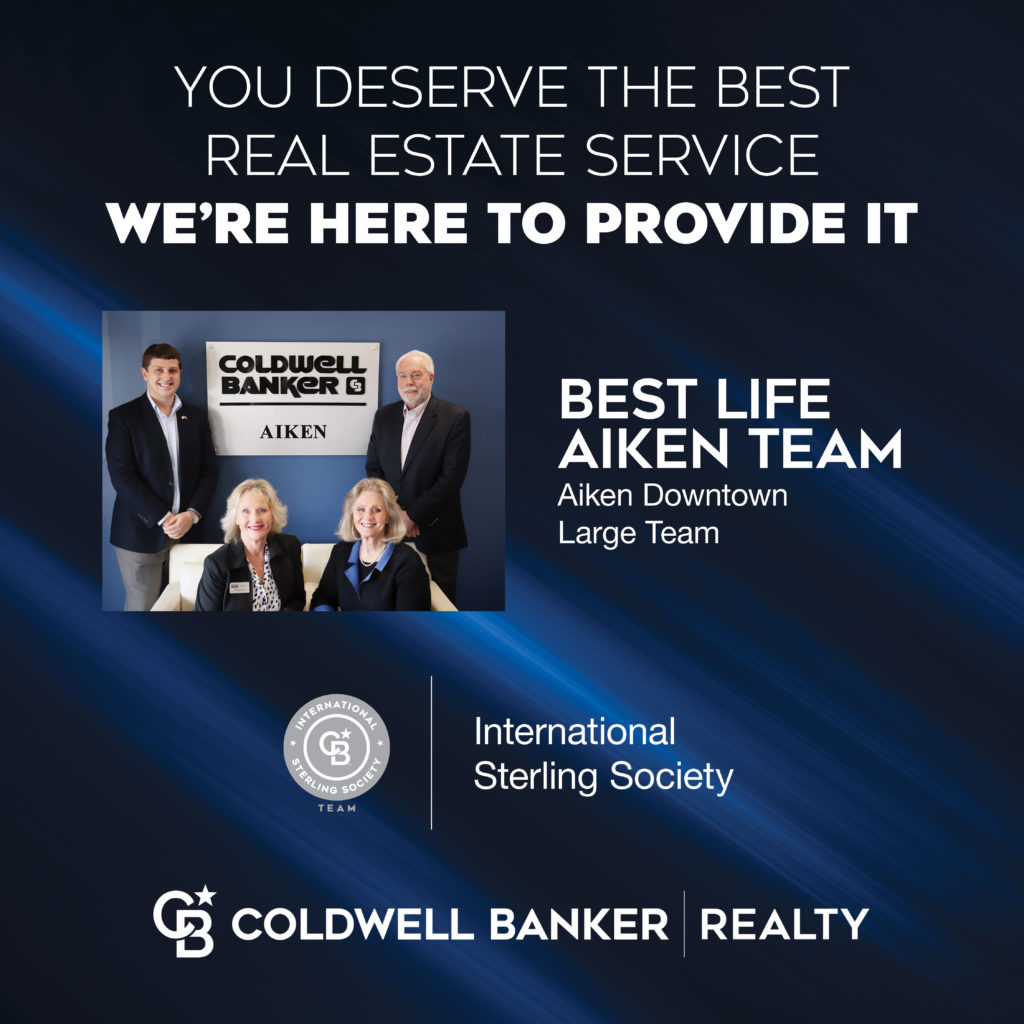 Aiken Real Estate Team Wins International Award
The Best Life Aiken Team at Coldwell Banker has been awarded the prestigious International Sterling Society Award as the top 15% of real estate teams worldwide. Members of the International Sterling Society are not only top performers, but leaders in their respective real estate markets and enjoy the hard work and rewards of helping their clients accomplish their goals and achieve success.
If you're interested in jumping into the Aiken real estate market by buying, selling or renting a home, the Best Life Aiken Team is ready and willing to assist you. As Aiken's top real estate team, possessing all the experience and knowledge you require, we're uniquely positioned to help you meet and exceed your real estate goals.
Learn more about the members of the Best Life Aiken Team by clicking here. We'd welcome the opportunity to help you find your Best Life in Aiken!