Best Little Shops in Aiken, SC
Are you one of those organized people who does their holiday shopping early? Maybe someone special has a birthday coming up. Perhaps your anniversary is around the corner. Whatever the occasion, there's no better place to find something unique, quirky, and special than right in downtown Aiken, South Carolina. Here's my list of the best little shops in Aiken, SC. Feel free to add your choices for best shops in the comments below!

Plum Pudding
This delightful kitchen shop
on the corner of Laurens and Richland Avenues is practically a downtown institution. Recently celebrating their 40 year anniversary, Plum Pudding has long been Aiken's source for everything from cookware, to kitchen tools, specialty food items and dinnerware. My favorite item in Plum Pudding is C.E. Corey's Aiken inspired dinnerware. Aptly capturing Aiken's traditional sporting history, each piece features a fox or hound surrounded by oak leaves.
Plum Pudding also hosts wine tastings and fantastic cooking classes with Christian Carlisle. Watch Christian create superb dishes before your eyes, and enjoy the pleasure of eating the food he prepares afterward. Delicious, fun and not intimidating in the slightest, no matter your expertise in the kitchen. Food and fun…two of my favorite things!
Visit Plum Pudding on 101 Laurens Street NW, Aiken, SC or on the web: http://plumpuddingkitchen.com/


Folly
On Laurens Street in downtown
is a captivating place, with stunning table settings, vignettes straight out of a magazine, baubles and trinkets galore; Folly. Ever-changing, the store is constantly refreshing its inventory for the seasons, the parties, the holidays and the latest styles. Looking for a hat to wear to the Aiken Steeplechase? Folly has it. Looking for something to change the look of your Thanksgiving table? Folly has it. Looking for a cool scarf, or some cute rain boots? Folly has them! In addition, Folly hosts various trunk shows – J. McLaughlin, The Madder Hatters and more. Do yourself (and those on your gift list) a favor and stop in today.
Visit Folly on 116 Laurens Street SW, Aiken SC or on Facebook: https://www.facebook.com/folly.aiken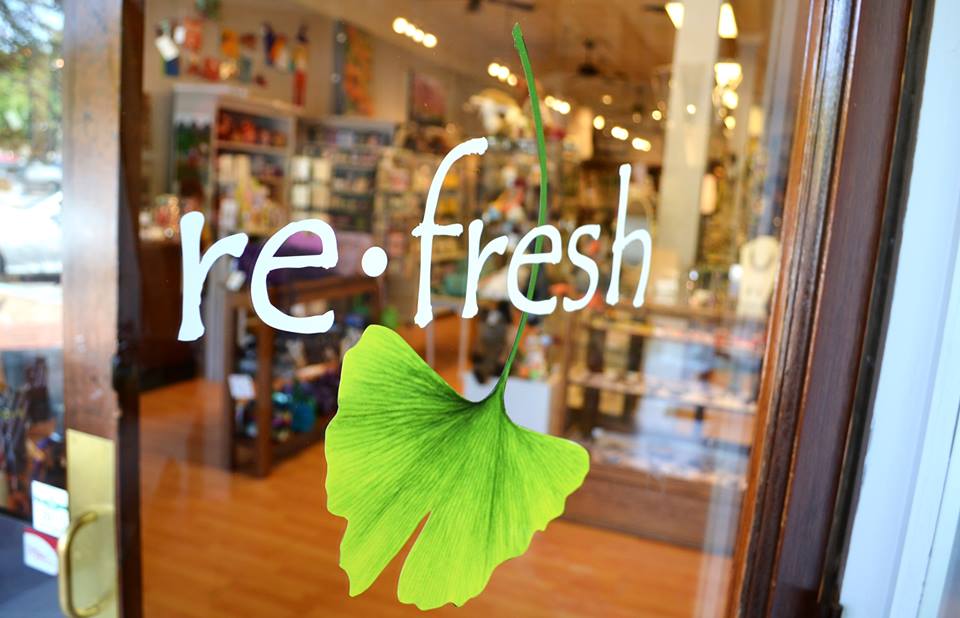 re•fresh
re•fresh opened in March 2010
Toni and Michael Jerome came out of retirement to rejoin the historic downtown Aiken retail "scene". A chance encounter inspired them to open an art-based collection. re•fresh specializes in contemporary jewelry, southern art and a jumble of artful gifts. re•fresh has the most amazing jewelry, made from artists around the country. My husband and I found our beautiful, unique tree themed wedding rings here. Stop in, take your time…there is a lot to see in this fabulous store. Staff is super friendly, and always willing to help.
Bonus—85% of the inventory in this store is made in the USA!
Visit re•fresh at 131 Laurens Street SW, Aiken SC or on the web: http://refreshaiken.com/refreshportfolio.html
Equine Divine
An art gallery and boutique
filled with exclusive clothing, gifts and sporting art from around the world. Catering to horse enthusiasts this store is an attractive, hip place to find something special for your self, or someone you love. I cannot tell you how many times I compliment someone on their clothes (or belt, boots, etc.) only to find they got it at Equine Divine! The staff is super friendly and helpful. I bought a functional, gorgeous riding raincoat from Equine Divine that has traveled with me to Rome, NY City, California…and my daughter steals it every chance she gets! Great things in this store, no matter the season. Don't miss it!
Visit Equine Divine at 126 Laurens Street SW, Aiken SC or on the web: http://www.equinedivineonline.com/

York Cottage Antiques
A unique shop
full of French and English furniture and smalls, sterling silver, fine old plate, and vintage sporting collectibles. York Cottage caters to eclectic customers looking for a special treasure. Perfect for Aiken! Lisa Castles does a wonderful job as curator of this wonderful shop in downtown Aiken. If you are looking for something specific, and it's not in the store, Lisa will find it for you. Once she knows you, she'll call you when something comes in that suits your style and taste. Personalized service, creative displays, fun ideas and great gifts can be found here. Stop in today!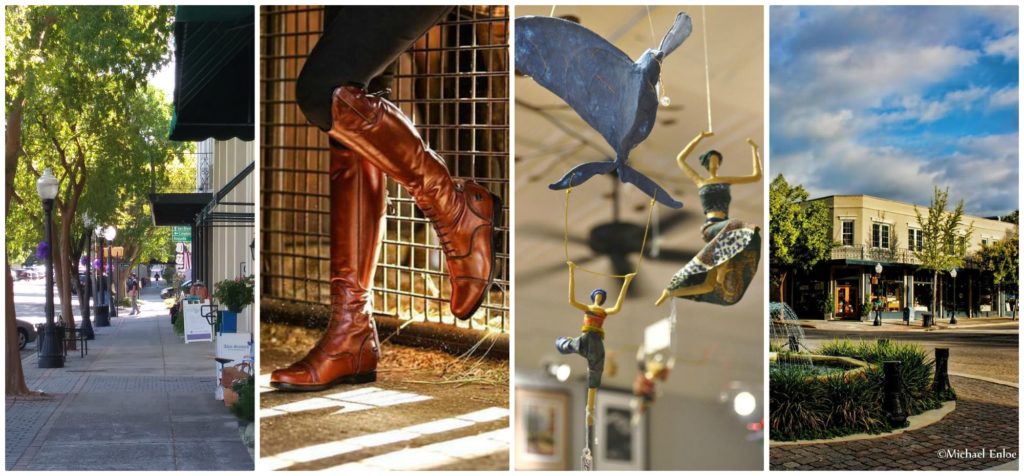 Aiken, SC
Whether Aiken is…
your full time home or you're just visiting, set aside some time to take yourself downtown and browse these and other wonderful shops. You'll meet friendly people, find out what's happening around town, possibly get involved in an exciting new endeavor. We are so lucky to have wonderful, unique, quirky shops and we need to continue to support small, local businesses whenever possible!
#bestlifeaiken