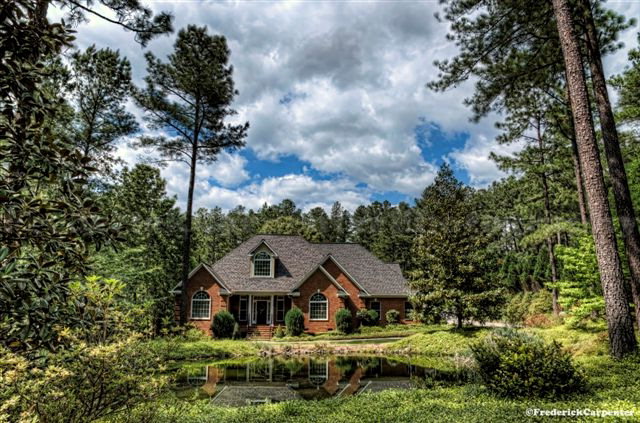 Coronavirus Pandemic
By now, we've all been affected in some way by the Coronavirus pandemic. Many of us have made significant lifestyle changes as a result.
We're working from home, rather than the office. Educating our children at the kitchen table, instead of sending them to school. Cooking in our kitchens, instead of dining in a restaurant. Working out in the yard because the gym is closed.
For the first time in a long time, our homes are now the center of our entire lives. These lifestyle changes will undoubtedly have impact on post pandemic life, and the real estate market will follow.
Real Estate Market Trends
Real estate is all about trends. What's popular, what are buyers looking for? Think granite countertops, stainless appliances, hardwood floors, high ceilings and open floor plans. Post pandemic, we believe buyers will be looking at a very different set of criteria for their next home purchase.
Home Offices – the home office will be more important than ever. Buyers will want to be certain that they have a quiet place to work, with all the necessary bits to make them as productive at home as they are at a brick and mortar office.
Kitchens – now that people in the US have actually been using their kitchens, they will certainly have opinions about what works and what doesn't. Huge, cavernous, open kitchens may look beautiful, but they're not always the best for actually preparing food. Pantries are super important. Realizing that it's not possible to pop off to the store at a moment's notice makes the ability to store food essential.
Yards – many have gotten away from having a large yard because of the upkeep involved. Now, buyers will realize that yards serve many purposes: a place for children to safely play, a place to garden, grow your own food, or a place to work out and exercise.
Single Family Homes – apartments, duplexes, attached town-homes all lack a buffer between dwellings. It's difficult to maintain the proper social distance when you are living so close to your neighbors.
Floor Plans – the open floor plan has been on the top of many buyer's list of criteria for quite some time. Now that families are experiencing what it's like to be together in the same house, trying to accomplish different tasks at the same time without walls dividing them, things are bound to change.
What's Next
The Thompson Team Carolinas is handling the Coronavirus pandemic like we handle everything else; calmly, professionally and with the best interest of our clients at heart. We're showing homes virtually, completing paperwork electronically, video-conferencing and offering remote closings. We're ahead of the trends, anticipating that buyers will factor their recent experiences into their current wants and needs. If you are thinking of buying or selling a home, we're here to help you navigate the process, during or after the pandemic. Contact us today.