Explore Aiken App
Did you know that the City of Aiken has its own free app? The City of Aiken Explorer app is available on both Apple and Android devices. It includes extensive visitor information on places to stay, things to do, and restaurants to try. It also lists local events, festivals, and maps to guide you to parks, locations of historic significance, and various points of interest in Aiken.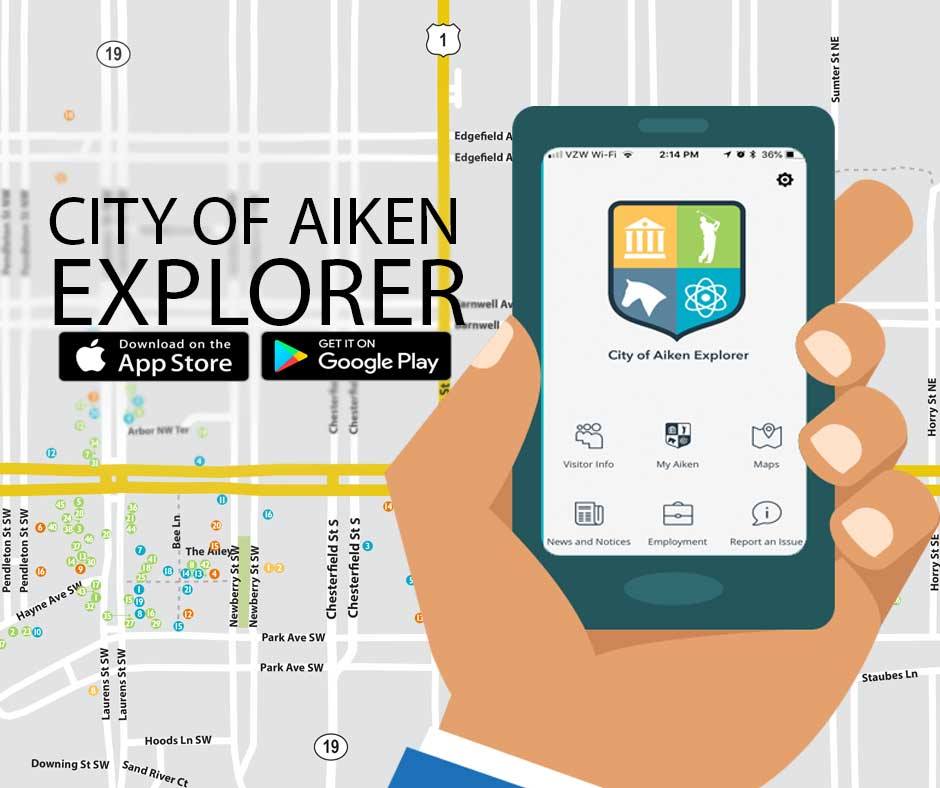 City of Aiken Notifications
If you are a resident of Aiken, the app has helpful features like bill pay reminders, notifications of road closures, water main breaks; anything that might impact your daily life in Aiken. It also allows local residents to give feedback and notify the City of Aiken of any issues they come across. If a tree has fallen and is blocking the road, a local resident may upload a photo and notify the City of the problem.
Check out the video below to learn more about the City of Aiken Explore Mobile App:
Download the Explore Aiken App
To access the free download from the Apple Store, click here. To get the Android version on Google Play, click this link.
Get to Know Aiken
The Explore Aiken App is a great way to learn more about the City of Aiken. Residents, tourists, visitors alike will benefit from the information and will also enjoy reading the Park Bench; a publication created by the City of Aiken Parks, Recreation and Tourism department with up to date info on events, althletics, and enrichment programs.
When you decide you're ready to make Aiken your home for a season, or for the rest of your life, contact us at Best Life Aiken. We'll do everything we can to help you live your Best Life in Aiken!