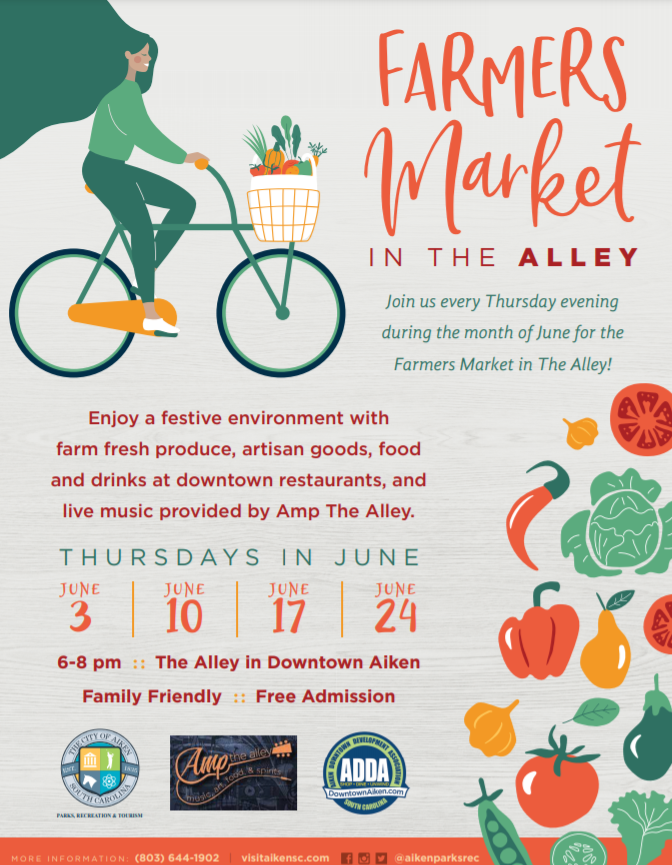 Farmer's Market in The Alley
Enjoy some family friendly fun on Thursday nights in June in downtown Aiken, SC. Stroll around to the sounds of live music, while you shop for farm fresh produce and locally made artisan goods. When you've worked up a good hunger stop in at one of Aiken's fantastic restaurants for something delectable to eat, and quench your thirst with a summer cocktail. It's fun, it's festive and it's free!
We'll be the ones living our Best Life in Aiken…see you at the Farmer's Market in the Alley!
To stay up to date on all of Downtown Aiken's happenings, click here to subscribe to the Aiken Downtown Development Association's newsletters.