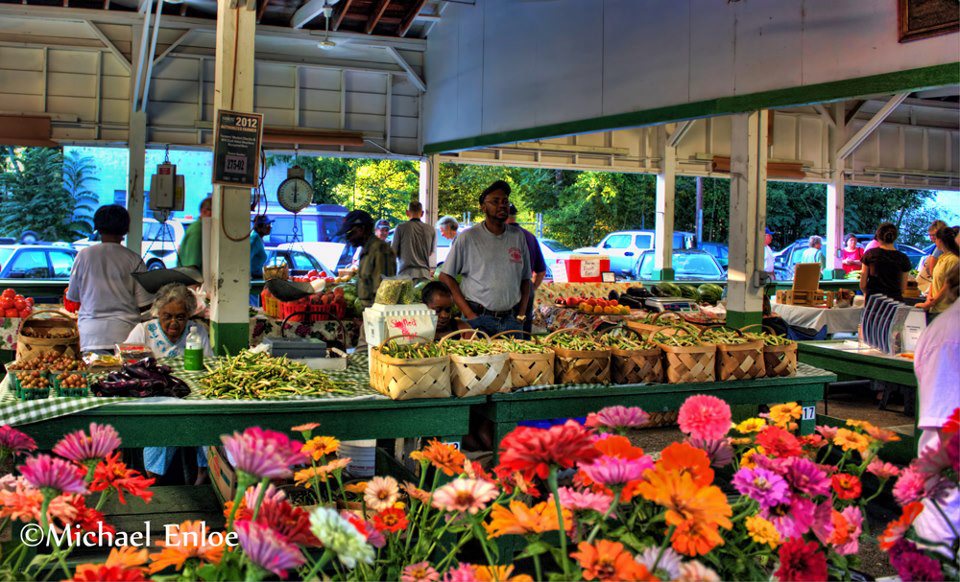 Fresh Local Food in Aiken
Aiken and surrounding Saluda and Edgefield Counties are known for an abundance of fresh foods. Asparagus, pecans, peaches, blueberries, tomatoes, corn…the list is endless. With such a long, productive growing season, residents can enjoy fresh, local produce year round. And that's just the beginning. The Aiken area has a wide range of local growers and producers of milk, chicken, eggs, pork, beef and more. Here's where to find fresh, local food in Aiken!
---
Woods Farm Market
Woods Farm Market has developed relationships with local growers, farmers, and vendors to carry a variety of seasonal produce and items in their store. Open Monday through Saturday from 9-6, closed on Sunday. The Market carries local, clean grown produce, grass fed organic meats, goats' milk cheese, eggs, sheep yogurt, raw milk along with specialty items like elderberry/honey tonic, homemade soups, quiches, local artisan items, rice, grits, flour, oils and gifts. In January 2019, Woods Farm Market was featured in our 5 Exciting New Businesses to Watch in Aiken. For frequent updates on what's in stock, new offerings and such, follow Woods Farm Market's Facebook page: Woods Farm Market Facebook.

---
Woodland Valley Farms
This Jackson, SC farm is built on the foundation of regenerative agriculture, growing food while restoring the land being farmed. Woodland fed pork, grass fed beef and lamb, poultry, in-season produce, and duck and chicken eggs are available. Their products are available at Woods Farm Market (above) Soda City Market in Columbia, SC, the Augusta Farmer's Market, or you may arrange a visit at the farm. They're very busy farming, so a minimum purchase or $50 is required for farm visits. You may also become part of their Community Supported Agriculture, or Farm Share Program; a great way to get local, healthy food off the farm every week. It's popular…there's currently a wait list for this program. Visit their website for more information or follow the farm on Facebook to stay up to date on availability and offerings.

---
Samaria Farm & Dairy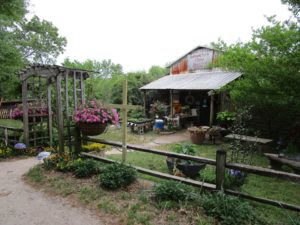 Did you know Aiken has a local dairy? This small, family run farm on Wright's Mill Road is managed by Sam, Maria and their 6 children. The farm is a grade A dairy, selling raw goat and Jersey cow's milk, farm fresh eggs, seasonal organic produce, farm raised chicken and pork by the pound, as well as goat's milk soaps and comfrey salves.
---
Aiken County Farmers Market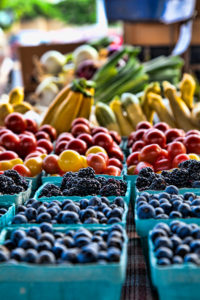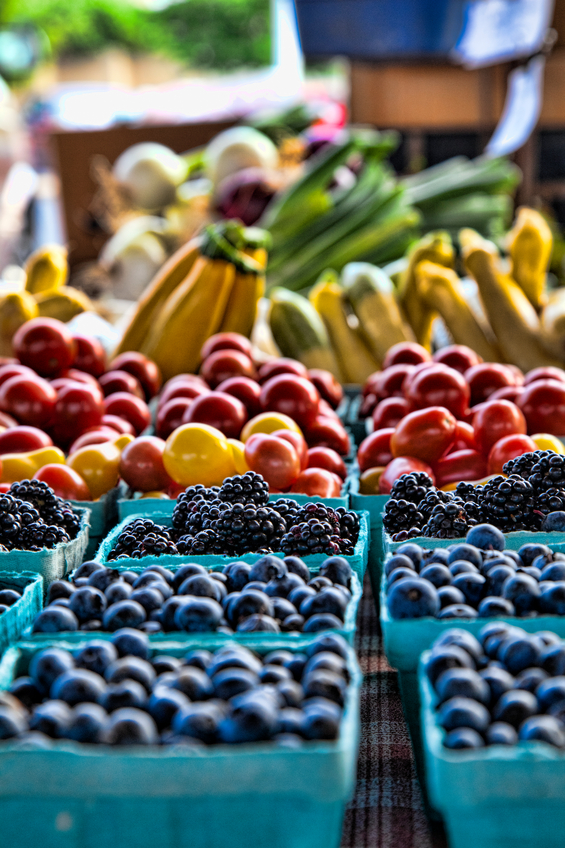 The Aiken County Farmers Market is piece of colorful fabric in the quilt of Aiken's historic southern culture. It is the oldest farmer's market in continuous operation in the same location in the state of South Carolina. Though its location at 115 Williamsburg Street, SE hasn't changed since it's start in the 1920's, the current building was erected by chain gang labor in 1954. This breezy, open air structure houses 45 tables full of fresh produce, vibrant flowers, and delectable home baked treats.
Read our previous post on the Aiken County Farmers Market for more information.
---
Summers in The Alley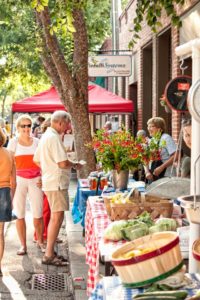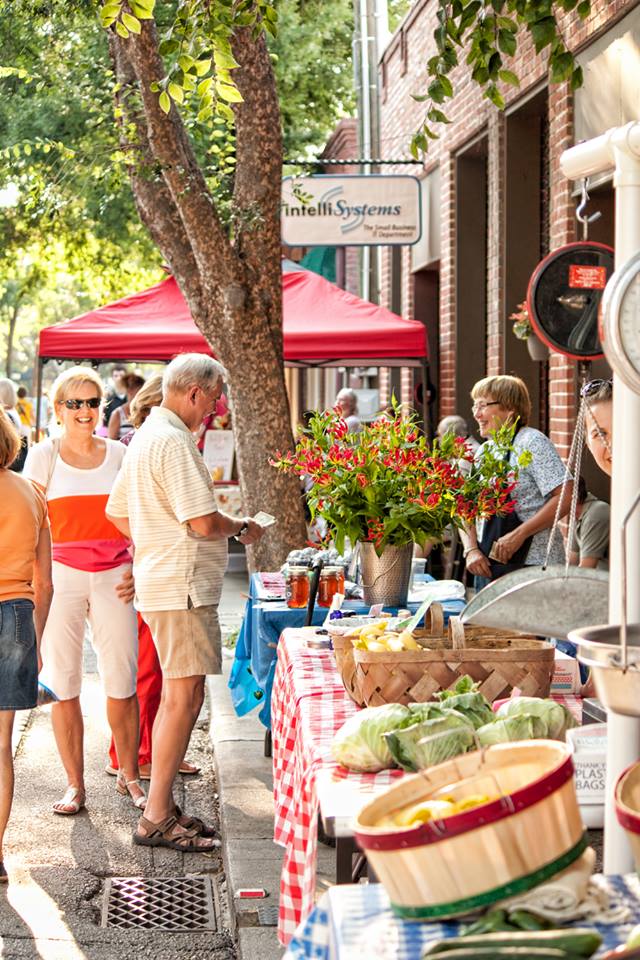 As an added bonus throughout the summer, the Farmer's Market takes its show on the road! The market takes over the Alley on Thursday nights from 5-7 PM, filling Aiken's charming downtown with live music, farm-fresh local produce, conversation and community in a beautiful setting. Shop for great produce, homemade soap, cheeses, sweets and more. Afterwards, pop into one of the great restaurants on the Alley for a drink or a bite to eat. Downtown shops typically have extended hours, making it easy to enjoy everything Aiken has to offer. Learn more here.
---
Organic U-Pick Blueberries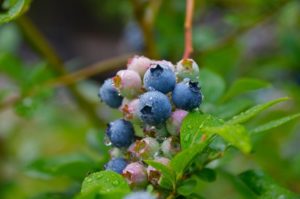 Do you love picking fresh fruit yourself? Herb n Berries is an organic U-Pick farm located in Montmorenci, SC. The farm grows blueberries, blackberries, along with a variety of vegetables and flowers. Blueberries will be available to pick beginning Friday, May 29th! Please note, this farm only accepts checks or cash…no credit cards.
---
Sara's Fresh Market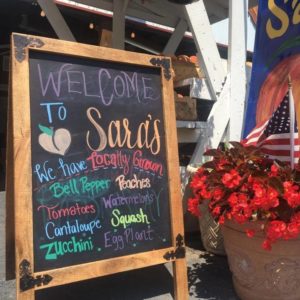 Located on Highway 1, near the Aiken Regional Airport (plus locations in Ridge Spring and Trenton) Sara's Fresh Market is owned and managed by the largest peach producer in the Southeastern United States, Titan Farms.
Open every day from 7:30 AM – 7:00 PM from Memorial Day to Labor Day, this produce stand has delicious locally grown seasonal fruit, vegetables and homemade peach and strawberry ice cream.
Follow Sara's Fresh Market on Facebook, or check out Titan Farms website to learn more about this huge local grower in your backyard.
---
Farm Fresh Market at Cold Creek Nursery
Now, when shopping for flowers, plants and trees, shoppers can stop by The Market at Cold Creek to pick up local produce, baked goods, or a full dinner! The Market at Cold Creek is open seven days a week and features a variety of local produce from farms across the state, including Trail Ridge Farms, Pascalina Harvest Company, Stoney Creek Farm, Sylvan Farm, Witter Farms, Tigerberry Farms, and more. The Market also contains a selection of sauces, jams, marinades, dry goods, and frozen treats. Stop in for a sample or pick up one of our Cold Creek Meal Deals! For a full list of offerings, visit their website.

---
Following Fresh in Aiken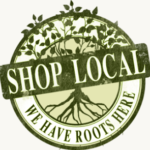 If supporting local farmers, growers and producers is an important part of living your Best Life in Aiken, continue to shop local, eat local and spread the word about these wonderful agricultural entrepreneurs.
If you know of a local farm or producer you'd like us to feature, please drop a comment below. We love community feedback! #bestlifeaiken