Aiken Equestrian Properties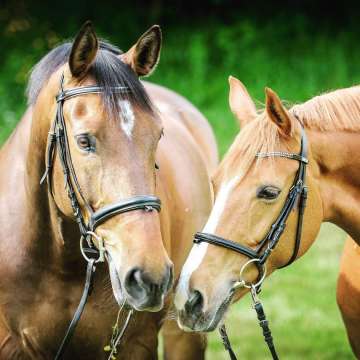 If you and your horses are considering a move, we can help! Read on to learn more about Aiken's vibrant equestrian community, scroll down to see a map and listings for all available equestrian properties currently for sale in Aiken.
---
Aiken's Equestrian Tradition
Since the late 1800's, Aiken has been a mecca for equestrian sports. Riders and drivers flock to Aiken from around the world. Horse enthusiasts attend clinics, competitions and start their own stables, farms and equestrian businesses. Aiken is a unique, diverse community, where nearly every equestrian discipline is represented. From polo, thoroughbred racing, foxhunting, steeplechasing, three-day eventing, hunter/jumpers, carriage driving, dressage…Aiken has it all.
Read about Aiken's colorful horse scene by clicking here Travel and Leisure and NY Times.
Great Venues – Experienced Trainers – Accomplished Competitors
Aiken's equestrian venues have been designed by professionals. From Bruce's Field at Aiken Horse Park, Highfields, and The Aiken Training Track to Paradise, Full Gallop Farm and Stable View…the list goes on! Because of this, many of the world's top competitors and trainers in their respective fields train and/or reside in Aiken. Can you imagine living and training down the street from an Olympian? We think that's pretty cool.
The Sky is the Limit
The options for horse properties in Aiken vary widely. Aiken has equestrian subdivisions with amenities, such as Three Runs Plantation, New Bridge Polo and Country Club, and Fox Hollow. Large tracts of land in the country are ideal for those who value privacy and space. Small, efficient horse properties border the 2100 acre Hitchcock Woods. Aiken, SC equestrian properties are some of the best in the world.
Equestrian Properties for Sale in Aiken, SC
If your Best Life involves horses, Aiken is definitely the place for you. Click the buttons below to view specific equestrian communities, or scroll down to see all the horse properties currently on the market in the Aiken area.
Contact the Best Life Aiken Team to help in your search for equestrian properties for sale in Aiken, SC. Because we know horses, and horse people, we're simply the best choice.
All Equestrian Properties For Sale in Aiken, SC and Surrounding Area

Sorry we are experiencing system issues. Please try again.