Historic Woodside and The Reserve Club
Originally built in 2002, The Reserve Club is located within the gates of what we at Best Life like to call "Historic Woodside." Historic Woodside and the Reserve Club are operated by two separate entities, and have a distinctly different feel. In this post, we're going to focus on The Reserve Club, specifically their recent renovation and expansion.
Straight to the Source…
In our quest to be the most well educated experts in the Aiken real estate market, we need to stay current and on top of the changes in our community. The goal was to connect with club management, tour the newly expanded clubhouse and facilities, and facilitate a long term, mutually beneficial relationship with The Reserve Club in an effort to better serve our clients. So…we reached out to the General Manager of The Reserve Club – Ross Desmond. Ross and I served on the Board of Directors of The First Tee of Aiken together.
Ross introduced us to Holly Crotty – the membership director at the club. Holly and Ross were generous with their time and knowledge. Each spent a long time talking with us, answering all of our questions, and touring us around the incredible facilities. We've always liked the Reserve, but the recent expansion is outstanding.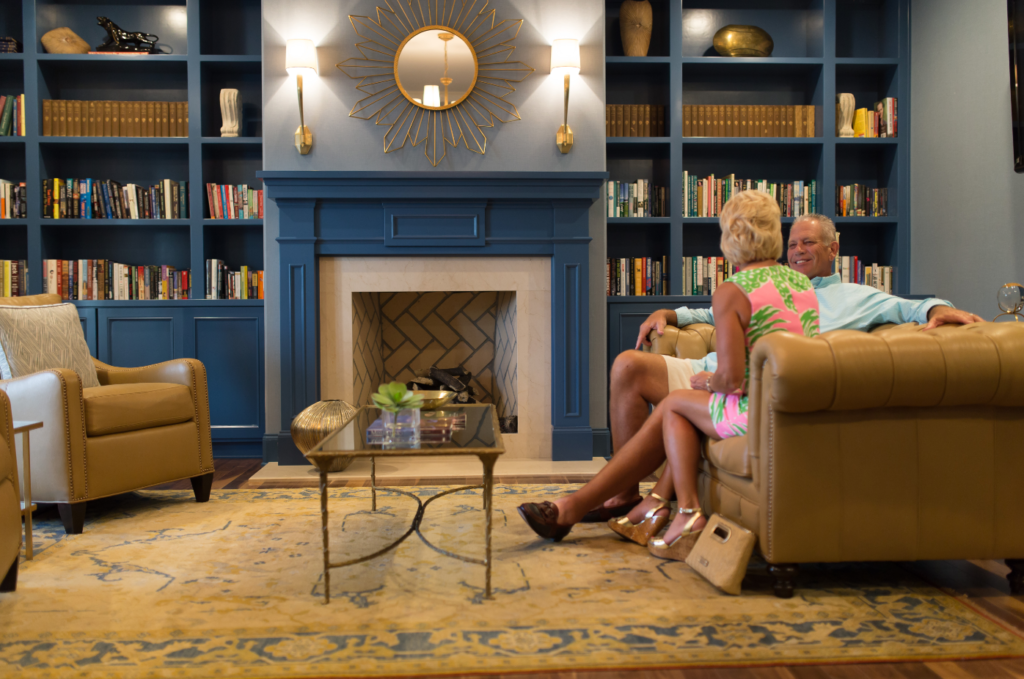 The New Facilities
Large dining room/fine dining restaurant – convertible into variable sized ballroom/event type spaces.
Pub room – adjacent to the existing bar, complete with multiple large screened televisions. This room is perfect for hanging out with friends, eating chicken wings and drinking pitchers of beer.
Library and reading room – complete with fireplace. Members can exchange books, or simply relax in this beautifully decorated, welcoming room.
Conference room – handsomely appointed and ideal for private meetings on a large or small scale.
Craft room – painting classes, cake decorating, crafts projects…this is the place for all of that and more.
Outdoor space – features a broad covered veranda, overlooking an expansive lawn area, fire pit, and multiple seating areas. This area is suitable for parties, weddings, receptions, or just enjoying the serene, zen-like atmosphere.
The Vibe
The day we visited, The Reserve was alive with men and women enjoying lunch, playing cards, golfing, and visiting with each other. It is a vibrant place with great energy. Staff is enthusiastic, knowledgeable and friendly. We were a little surprised at the number of younger residents who have made their home here, not waiting for retirement to start enjoying their Best Life. Residents average age is mid-fifties. The Reserve has plenty of opportunities for member involvement, no matter your interest.
tennis and golf clinics and leagues
wine tastings – cooking classes – block parties
pickle ball – croquet- nature walks
nine and dine golf nights – twilight golf
bridge clubs – poker – euchre – black jack
scrabble – mah jongg – bunco – bocce
gardening club – master gardeners – blue bird society
equestrian outings – polo – triple crown events
pub clubs – travel clubs – singles club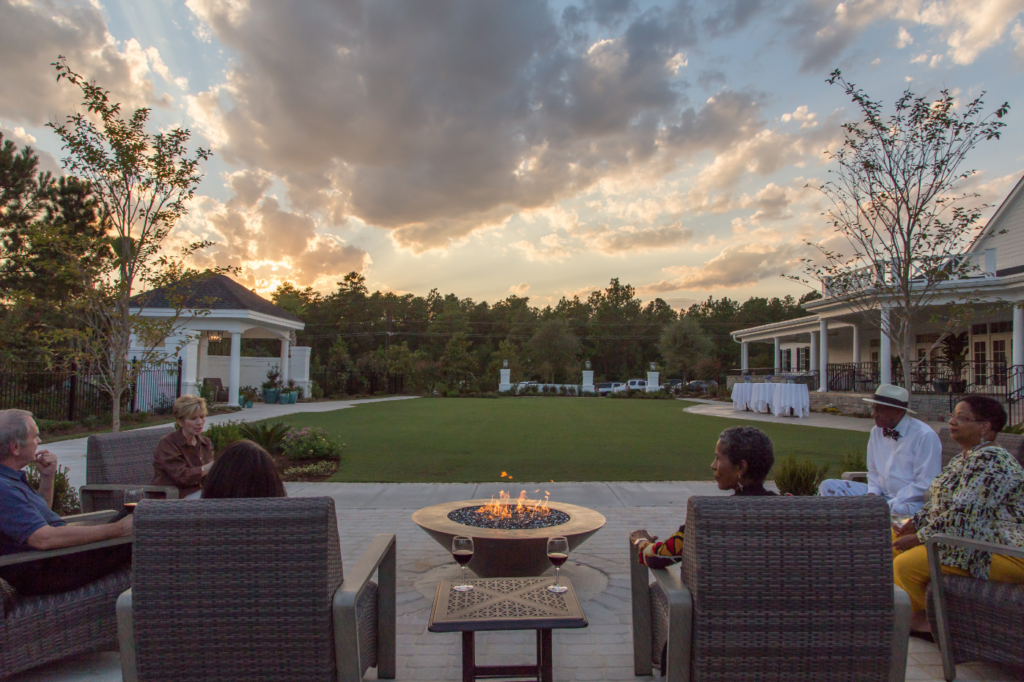 The Takeaway
If you have the opportunity, visit The Reserve Club in Woodside Plantation. The buildings and grounds are pristine- the views are stunning. Consider it a beautiful option for a wedding, event or party. In order to be eligible for membership, you must own property (lot or residence) within Woodside Plantation. If you are in the market for a new home, or a lot on which to build your custom home, The Reserve Club may fit the bill.
The Reserve Club has a few different types of membership:
full golf
golf individual
young executive
sports
social
*Social membership is mandatory for owners of residential property in The Reserve.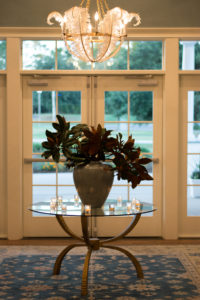 For more information and a tour of the facilities, contact:
Membership Director
Holly Crotty ~ hcrotty@thereserveclubatwoodside.com
(803) 220-3423
You may also contact The Best Life Team to answer your questions, show you property, and arrange a private tour of The Reserve Club. Interested in checking out all listed properties in Historic Woodside and The Reserve? This link will take you there!
Click this link to take a virtual tour of one of our own fabulous listings in The Reserve Club, or click here to see the online brochure.