Aiken Downtown Development Association…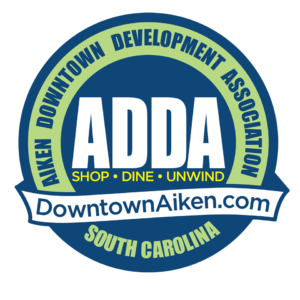 is hosting a charming contest this fall. Individuals, businesses and schools have assembled 53 fantastic scarecrows in downtown Aiken. You'll be delighted by the creativity and humor of these scarecrows, featuring everything from St. Mary's 1st grader scarecrows, to Beauty and the Beast scarecrows, to a Moira Rose scarecrow, to an African Equestrian Tribal Beast scarecrow.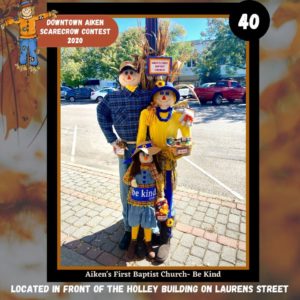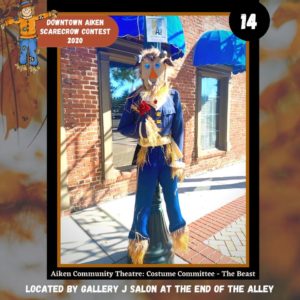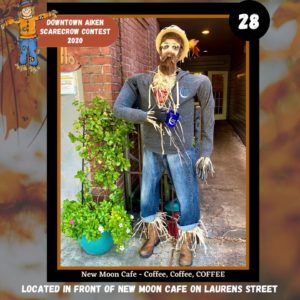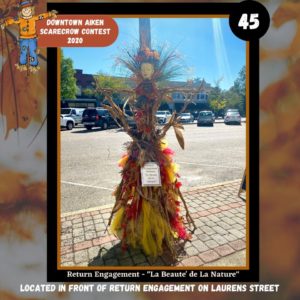 Vote for your Favorite
Click on the link to ADDA's Facebook page and "like" your favorite scarecrow in downtown Aiken. It's that simple! If you choose, you may vote for more than one, just click "like" on your favorites. Online voting is open through November 5, 2020.
Selfie with a Scarecrow
Visit the scarecrows in downtown Aiken in person, take a selfie with a scarecrow, post on social media and tag @downtownaiken with the hashtag #aikenscarecrowselfie for a chance to win a downtown swag bag full of goodies. Who doesn't love a bag full of goodies?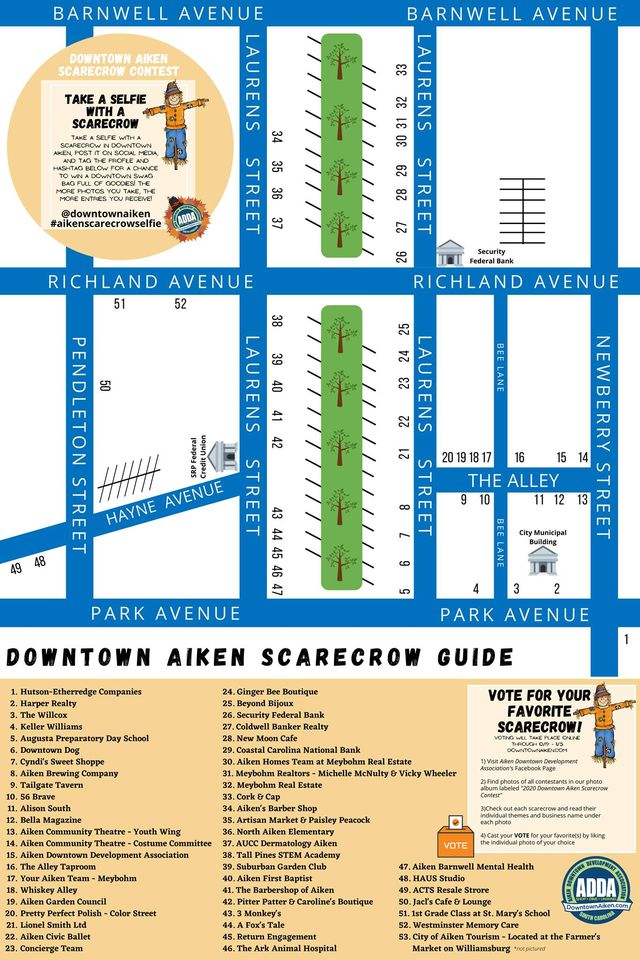 Happy Fall!
Thanks to the Aiken Downtown Development Association, as well as everyone who put in the time and energy to make Aiken a better place to live this fall. If you're interested in learning more about living in Aiken, contact the Best Life Aiken Team. We'll help you Live your Best Life in Aiken!
#bestlifeaiken