Aiken's Renaissance
There's a lot of talk around town right now about the Aiken Revitalization Project, AKA Aiken's Renaissance Plan. While the concept of improving Aiken's Downtown sounds positive, not everyone is on board with the proposed changes. You can find more information here: City of Aiken Revitalization Project.

City of Aiken's Statement
Downtown revitalization takes initiative, courage, and vision to look at what makes for a vibrant, walkable, livable center that fosters community vibrancy while creating economic opportunity. Aiken is no different. Our history of downtown revitalization is strong and the City stands ready to face the next chapter of downtown development.
This initiative is not the only step in continuing to infuse more vitality into our already successful community. The City will be working with partners to explore the revitalization of our Parkways. Like Savannah's squares and Charleston's Battery; Aiken's Parkways are the signature of our City. We are excited about the prospects of exploring new ways to keep them beautiful while making them more accessible to our citizens and visitors.
Sounds Positive, Right?
I find no fault with the concept above. I believe that Aiken should be thinking and looking ahead, staying relevant while remembering what makes it such a special place. Unfortunately, turning this concept into a concrete reality is part of the challenge. Speaking of concrete, a municipal parking garage is a big part of the plan for Aiken's Renaissance. While I agree that parking and navigating Downtown Aiken must be considered as we move forward, I question the need for a large, concrete parking garage structure as a hallmark of the revitalization plan.
Informed Decisions
I like to know what's happening before I form a firm opinion, so I'm being patient until I learn more. Stay tuned as updates become available. In the meantime…here are a few things we've seen in other places that would be really cool in Aiken. Small changes that make a big difference! Community involvement, pride, a sense of place, a place for all.
Utility Boxes
How about wrapping the unattractive utility boxes around town with historic photos of Aiken? Or cool artwork? Do a contest with area schools to see what kinds of designs kids come up with. It's an inexpensive, creative backdrop for showcasing Aiken, and what makes it so special. The City of Vancouver is recruiting artists for this very purpose, and Point Loma has already transformed 44 of their utility boxes into works of art. It's a win-win!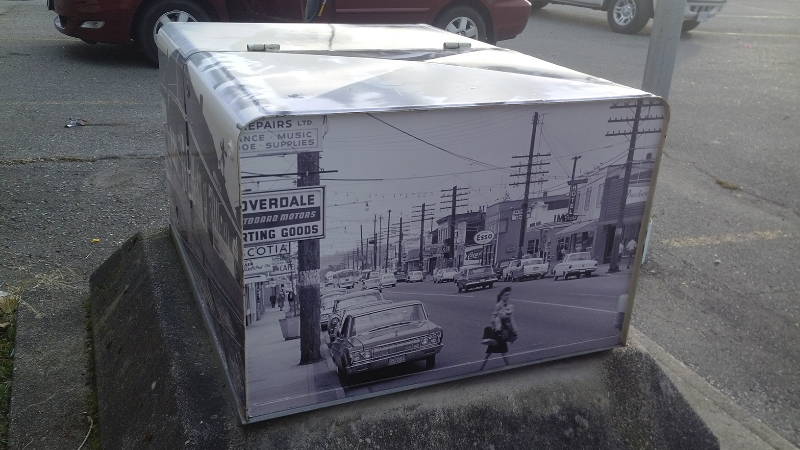 Community Seating – Street Furniture
Sometimes adding a simple bench or cool seating arrangement in a public place makes a world of difference. It fosters connections, social interaction, and is an opportunity to relax. Locals and tourists can simply sit and enjoy the things that make Aiken so special!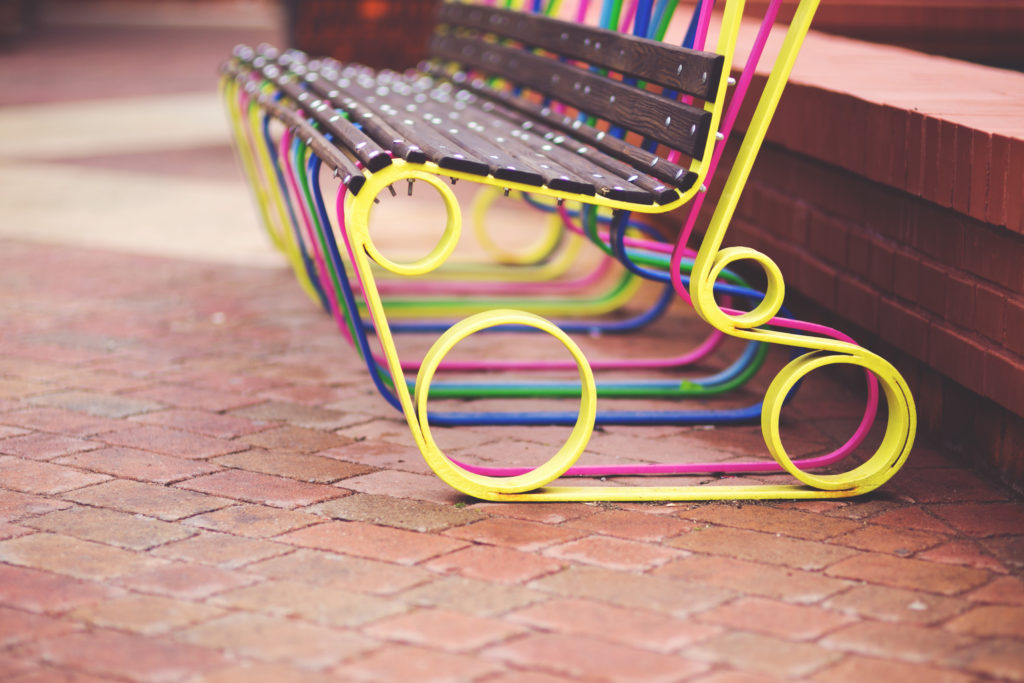 Little Lending Libraries
We love this idea, for young and old alike! This is something that residents and businesses of downtown Aiken can easily do. They are so cute, they encourage young readers, and they require just a little bit of maintenance.
Cool Art Installations – Murals
We've always been a fans of artistic expression on buildings. It's fun, bright and colorful. Aiken has murals in The Alley, so why not spruce up some other areas of town, particularly those that are in need of a little brightening or TLC. It's a relatively inexpensive way to make a huge statement. And when it's time for a change, paint over it!
Food Trucks
Food trucks are fun! They provide tons of options for different types of cuisine without the overhead of a full sized restaurant. During special events and festivals, they offer alternatives to the standard fare. They encourage people to spend time outside, moving around and continuing to shop and walk the streets of downtown as they have their meal or snack on the go.
Food trucks are also part of Aiken's history. When I moved to town 23 years ago…Pockets Carter from Aiken's famous Track Kitchen traveled to all of the barns each morning selling food to riders and stable hands. It's a longstanding tradition!
All Good Things
The people of Aiken have been working hard to move the city forward. We are so impressed with events like Amp Up The Alley held every Thursday in April, the Farmer's Market in The Alley every Thursday in June, and the Third Thursday in June at The Village at Woodside Food Truck Event as well as the old standard Hopelands Summer Concert Series. Keep up the good work bring exciting and interesting new events to Aiken!
We'd love to hear your ideas on how to make Aiken the best little town it can possibly be. Tell us your thoughts and ideas in the comments! If you want to get involved…
Check out this great new website-
One Aiken Open Collaborations has tons of cool ideas. You can get involved in creating positive change, connecting with people who have great ideas for the future…all kinds of exciting stuff!
Small Ways to Make BIG Changes- Aiken's Renaissance