Aiken's Triple Crown
Aiken has a rich history of equestrian sport. Dating all the way back to Aiken's founding as the "Winter Colony" for wealthy northern industrialists, Aiken has been the sporting capitol of the south. Equestrians from all disciplines would flock here during the winter months and continue their pursuits and training here while their northern homes were hit with a pile of snow. Born out of this, was one of Aiken's finest events, the Aiken Triple Crown.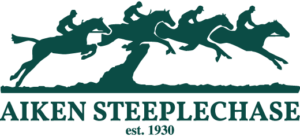 In the early 20th century two races were started and became annual events here in Aiken. Established in 1930, the Aiken Steeplechase began it's long history as one of Aiken's premier events. When it started, it was being run in the Hitchcock Woods along the Aiken Hounds draglines. Over a thousand people came from all over the state to watch the event and they were joined by Aiken's school children from Aiken Prep and Fermata School who were atop their ponies so they could see!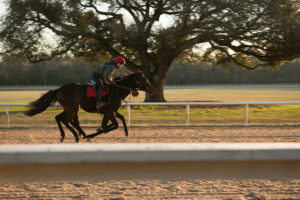 The second race that begin in the earlier part of the 20th century was the Aiken Trials. Established in 1942, the trials were an opportunity for young race horses who were in training in Aiken to experience a live race. The race was then incorporated into a tradition of Aiken as the first leg of the Aiken's Triple Crown events, which are held three consecutive saturdays in March.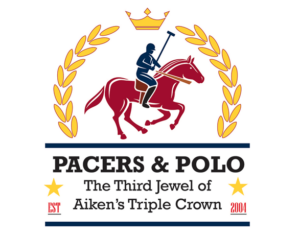 The third leg of the Aiken Triple Crown is Pacers and Polo which is polo match held by the University of South Carolina Aiken and the Aiken Polo Club. Polo has long been a huge part of Aiken's equestrian scene, Aiken has one of the highest concentration of polo fields, in one area, in the entire country. Polo is a major component of Aiken and Aiken's Triple Crown.
2023 Aiken Triple Crown information
The 2023 Aiken Triple Crown begins with the 2023 Aiken Trials on March 18, 2023, tickets can be purchased in many different locations around town, click here to learn where. The following saturday is the second leg of the Triple Crown, the famed Aiken Steeplechase on Saturday March 25, 2023. Tickets can be purchased online or at vendors shown at this link. The third leg of the Triple Crown is the Pacers and Polo match, this match will be held on saturday April 1, 2023 at the Powderhouse Polo Field. Tickets can be purchased at the USC Aiken Convocation center 2049 Champions Way Graniteville, SC 29829.
Sources:
Steeplechase Image: https://aikensteeplechase.com/
Racing Horse at Aiken training track: https://aikentrainingtrack.com/gallery/
Pacers and Polo logo, screenshot from: https://www.usca.edu/events/pacers-and-polo
Link to all other source material found within the hyperlinks of the article