South Carolina's Oldest Farmers Market
The Aiken County Farmers Market is piece of colorful fabric in the quilt of Aiken's historic southern culture. It is the oldest farmer's market in continuous operation in the same location in the state of South Carolina. Though its location at 115 Williamsburg Street, SE hasn't changed since it's start in the 1920's, the current building was erected by chain gang labor in 1954. This breezy, open air structure houses 45 tables full of fresh produce, vibrant flowers, and delectable home baked treats.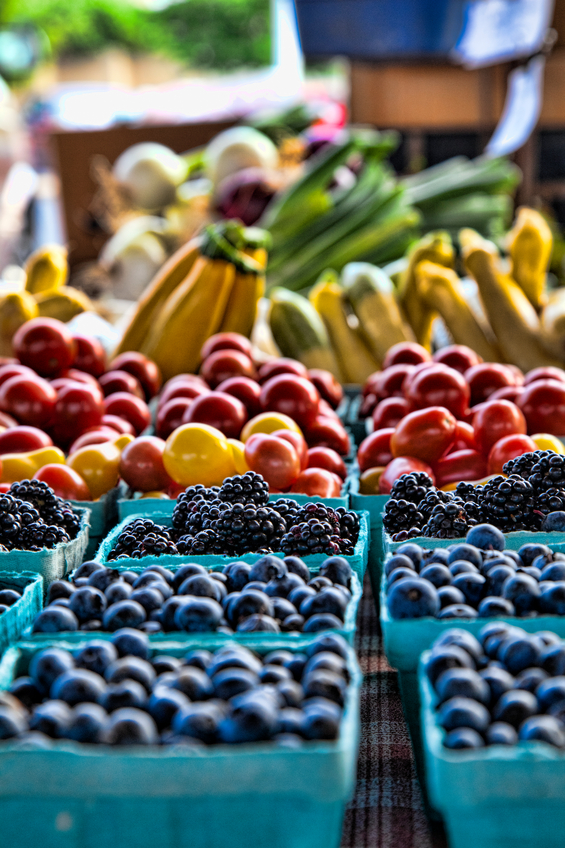 When to Go:
Open year-round on Tuesday, Thursday and Saturday from sunrise to noon, farmers and their families sell fresh, seasonal produce including corn, tomatoes, beans, and fruit. You can also find flowers, eggs, honey, and local meats and cheeses. Local farming related crafts including woodworking, soaps and lotions are available from vendors. Home-baked goods like Bavarian pretzels, cakes, cookies, muffins and pound cakes also are on offer.
Summer Fun in The Alley
As an added bonus throughout the summer, the Farmer's Market takes its show on the road! The market takes over the Alley on Thursday nights from 5-7 PM, filling Aiken's charming downtown with live music, farm-fresh local produce, conversation and community in a beautiful setting. Shop for great produce, homemade soap, cheeses, sweets and more. Afterwards, pop into one of the great restaurants on the Alley for a drink or a bite to eat. Downtown shops have extended hours as well, making it easy to enjoy everything Aiken has to offer.
Stay in the Loop
Follow the Aiken County Farmers Market and Visit Aiken SC to stay up to date on the latest happenings. Show up and support Aiken's local farmers, as well as the Aiken Downtown Development Association in their quest to create and facilitate wonderful opportunities for everyone to enjoy their Best Life in Aiken!