Prices

Take a Tour of Aiken!
Want to learn more about your favorite small town? Perhaps you've got family visiting this holiday season. Maybe you and a group of friends want to get together for a fun outing. Whatever the reason, you've got great choices for touring around Aiken by trolley, van, bicycle or on foot!
Aiken's Historic Trolley Tour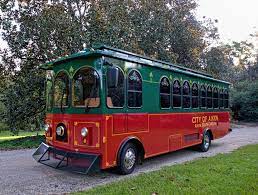 Each Saturday at 10:00 am, the Aiken Trolley departs from the Aiken Visitors Center and Train Museum. For $15 per person, you'll see and hear about Aiken's historic homes and churches, equestrian sites, the live oak canopy on South Boundary, and take a guided walk through Hopelands Gardens, the Thoroughbred Racing Hall of Fame & Museum. The trolley is climate controlled, and group tours (15+ people) may be available with advanced booking.
Please make reservations ahead of time, trolley tours fill up quickly. You may purchase tickets by calling 803-293-7846.
Pedego Aiken Electric Bike Tours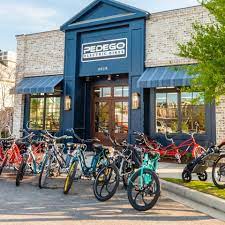 On Saturday afternoons at 2:00 pm, for $40 per person (ages 16+) riders may experience the History Homes & Horses Bicycle Tour. This tour cruises through Aiken's Horse District and vibrant downtown, with stops at the Aiken County Historical Museum, the Thoroughbred Hall of Fame at Hopelands Gardens and the Aiken Railroad Depot. Using Pedego's "Interceptor" Electric Bikes, riders can use the pedal assist and throttle to make the tour as easy or challenging as they choose!
Book tours online at Pedego Aiken or by calling 803-226-9007.
Tailored Tours of Aiken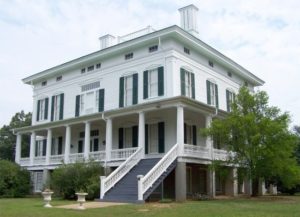 If you're looking for something a little more personalized, contact Marty Bailey, with Tailored Tours of Aiken. Prices range from $15-$25 per person. Marty offers driving as well as walking tour options. Take a tour around Historic Aiken, Aiken's Amazing Cottages, Aiken and a Plantation, or Haunted Aiken. Marty will also work with you to TAILOR a tour designed to fit your needs.
Contact Marty Bailey at 803-295-3870, or visit the Tailored Tours of Aiken website for more information.
Visit Thoroughbred Country Virtually
If you want to tour Aiken but can't do it in person, visit the Thoroughbred Country site for loads of informative virtual tours. With everything from Aiken County Historical Museum Exhibitions, Savannah River Site Tours, Exploring Aiken County…there's something to interest everyone. It's free and anyone can join, anytime – day or night.
While you're there, download the Thoroughbred Country's Visitor Guide to prepare for your next trip to Aiken.
Best Life Aiken
We're always here to help you live your Best Life in Aiken. Whichever tour you choose, have a wonderful time enjoying Aiken. If you have friendly advice to share, please comment below. Happy Touring!