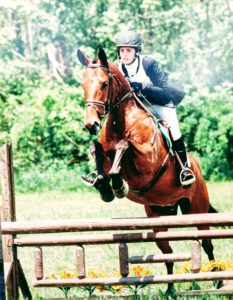 My Introduction to Aiken
The first time I visited Aiken Horse Country was in 1992. I was competing a couple of horses at the Sporting Days Horse Trials on my way up to New England after spending a winter in Florida. Growing up in the horse business, I had heard about Aiken, but at that time it had not yet experienced its resurgence as a southeastern hub for equestrian pursuits. Upon arrival, I was pretty underwhelmed. Aiken was very quiet and sleepy, and coming off a winter in Wellington, a veritable amusement park of equestrian communities, Aiken wasn't on my radar.
Aiken Revisited
The buzz about Aiken continued to grow, and I revisited in the fall of 1994. On this trip, instead of limiting my travels to Sporting Days and Hotel Aiken, I dropped in on horse people who had already made Aiken their home; Lellie Ward, Adam and Shelley Onderdonk Snow, Tom Biddle, and more. I toured all over town. I realized that one of the most unique things about Aiken is that the training tracks, steeplechase track, horse show grounds, the 2100 acre Hitchcock Woods, along with various stables and farms are all located in the center of town! The downtown is charming, the people are friendly, and I never looked back. I made Aiken my home for the next 20 years.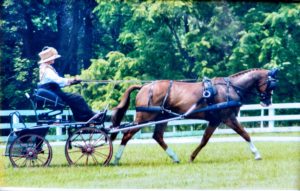 Aiken Horse Country Today
Aiken in 2022 looks very different from Aiken in 1992. Today, Aiken is as active as any equestrian community in the world. Aiken has polo fields, horse show grounds, race tracks, the Hitchcock Woods and more farms and equestrian facilities than ever before. Horse people flock to Aiken for its mild winters, excellent footing (no rocks, and it never freezes!) and world famous trainers of all disciplines. The schooling and show facilities are outstanding.
Aiken Tomorrow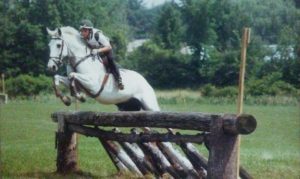 I fully expect Aiken's horse community to continue to grow in the future and to become even more popular with horse people from around the world. Fortunately, there's room to grow. New barns are being built, there's a brand new steeplechase course, and new events on the calendar all the time. I can hardly wait to see how Aiken looks in another 30 years!
Best Life Aiken
If you're considering living your Best Life in Aiken, please contact us. We'd love to show you everything there is to love about Aiken.