Enjoy Aiken in the fall. It's pretty perfect.
It's an extraordinary time of year in a beautiful, welcoming town with friendly faces, gorgeous weather and lots of fun things to do. Here's a short list to get you started…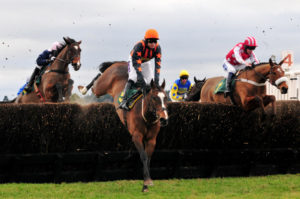 The fall steeplechase is a fun, low-key event combining two of Aiken's favorite pastimes; horses and parties. The weather is usually fantastic, and it's a wonderful way to spend the day outside with friends and family. Lots of ways to enjoy, visit the Aiken Steeplechase website for ticket, parking and schedule information.
This year marks the 2nd Annual Film Festival for Southern City. Attendees will have the opportunity to screen 72 films during the 4 day festival. Lots of variety here; equestrian films, environmental shorts, student films, international films, documentaries and much more. Film discussions, parties, awards program…there's a lot going on in downtown Aiken with this film festival. Click here for the complete schedule. Events take place at Newberry Hall, AECOM Center, African American Cultural Center, Aiken Center for the Arts and USC Aiken.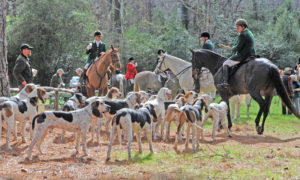 Start your Thanksgiving morning off right. At 9:00 AM head over to The Aiken County Historical Museum. With Banksia; the beautiful historic property as a backdrop, you and your family can enjoy bloody marys and bagels, the perfect preparation for your trek into the Hitchcock Woods. Memorial Gate is the destination, where the Annual Blessing of the Hounds takes place at 11:00 AM. This event has been taking place in Aiken for over 100 years, and represents the start of the formal foxhunting season. Gorgeous horses, lively hounds, friends and family in an incredible setting sets the stage for a perfect Thanksgiving Day.
Do you already live in Aiken? How about planning a fall "stay-cation" right in town? Choose a weekend and make it happen. Stay at The Carriage House Inn, or The Willcox (Pssst…while you're there, check out our beautiful listing next door at 240 Newberry Street.) Try out the new Whiskey Alley, The Alley Downtown Taproom, or check out the funky Una Mas Taqueria on Laurens Street. Go for a morning stroll in the Hitchcock Woods or Hopelands Gardens. Consider taking an informative Trolley Tour of Historic Aiken. Go to a Sunday Polo Match at the Whitney Field on Mead Avenue. Walk around downtown Aiken and check out some of the Best Little Shops for unique gifts and fun interactions with local store owners. Aiken is so special and sometimes we forget to experience all of things that make it so. Become a tourist and fall in love with Aiken all over again!

We love fall in Aiken. It's pretty perfect. #bestlifeaiken